Hering Berlin presents new objects from the Evolution tableware collection
Hering Berlin is extending its Evolution Collection with five new introductions designed as art pieces for the table. Thanks to their unique shapes, these latest designs from Stefanie Hering will enhance Hering Berlin's range with organic-looking reliefs complemented by sculptured asymmetrical folds and curves.
Discover more
Porcelain Presentation Plates; Surprising Elegance
The handcrafted Porcelain Presentation plates from Hering Berlin lend your dining table an additional dimension. Your guests will enjoy the surprising elegance that top designer Stefanie Hering gives her designs. Like all her collections, the porcelain plates are an exquisite addition to your set. From the biggest of presentation plates, round or square, matt of bisque finished. All our presentation plates make what on them, stand out.
There is a wide selection of presentation plates troughout our Porcelain Dinnerware Collections. With our renowned Mix and Match aspect, adding a presentation plate to your selection should be a breeze. Browse our collections in the webshop and if you need any support selection your set, we gladly help!
Hering Berlin Presentation Plates
Rich and contemporary look
Hering Berlin's Porcelain Presentation plates have been specially developed to give your dining table an additional quality. Handcrafted from the finest porcelain. Finished either glazed or bisque these plates lend a high-quality look to the table settng. Practical on what ever you serve from starters to main courses and desert. Stefanie Hering's elegant and classic, yet contemporary design Presentation Plates fit perfectly with the other designs in her Porcelain Dinnerware collections. With the Mix and Match aesthetics, you will be able to add the perfect plate, what ever your Hering Berlin Service consists of.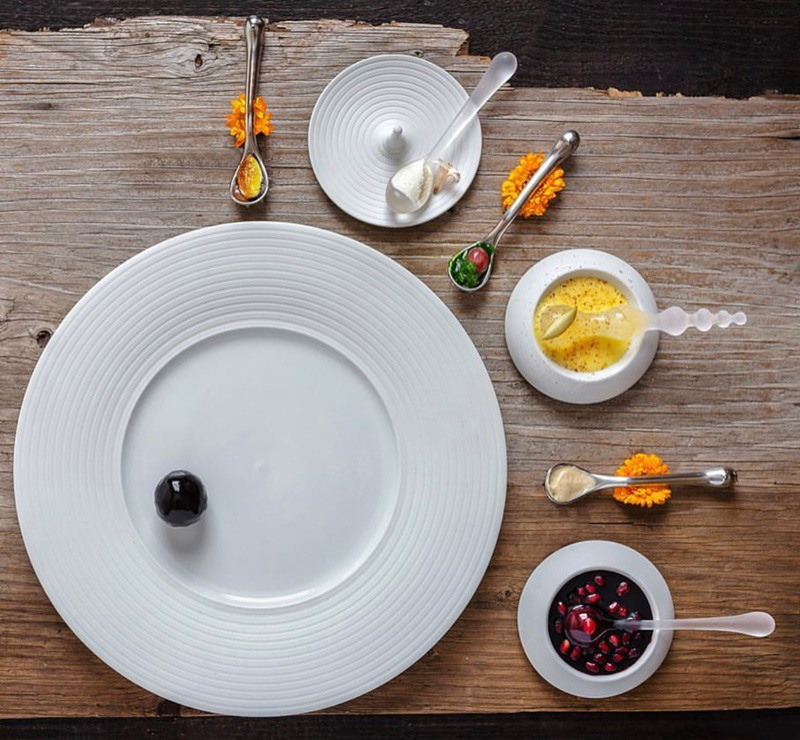 Stylish objects
Each of the plates in the Hering Berlin collections is a stylish object. The porcelain conveys an authentic character which is reflected both in the fine shine of the polished surface and in the beautiful lines of the hand-painted relief, which is Stefanie Hering's signature. In addition to your set, these plates provide the ideal backdrop for your dining table.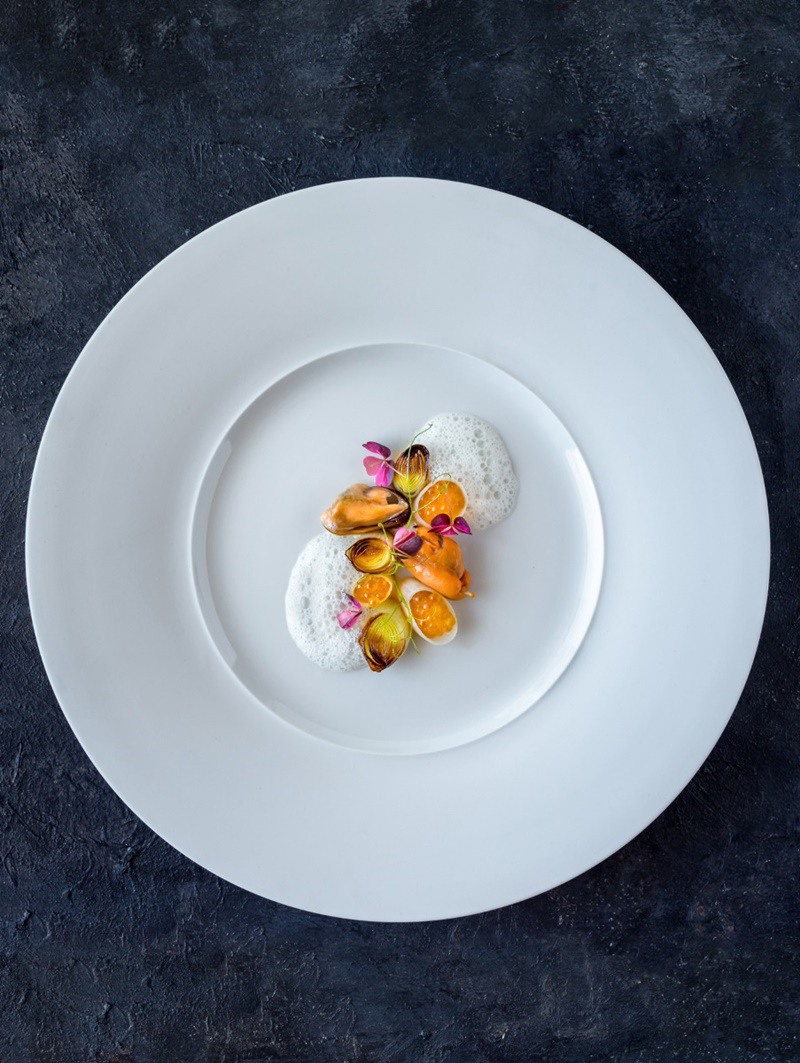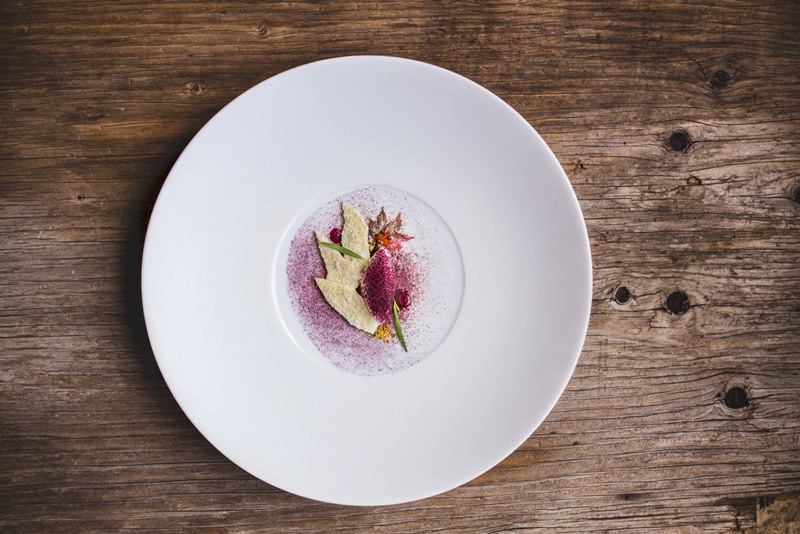 Innovative visionary
Unique Porcelain Presentation Plates
Porcelain master Stefanie Hering is the undisputed leader in the combination of classical elegance and versatile refinement. Her many years of experience and her eye for detail give every porcelain design its own distinctive style. Hering Berlin's Handcrafted Tableware is available in pure white or opulently decorated, but always perfect in style and craftsmanship. With special porcelain recipes, glaze methods or firing processes, Stefanie Hering always searches for the limits of what is feasible in her field of expertise. The development of her collections over the years has shown that she continues to transcend these boundaries and thus makes a characteristic contribution to innovations in the world of porcelain dinnerware. This makes her an innovative visionary. The special and inimitable qualities of Stefanie Hering create perfect forms, which emerge from the absolute knowledge of porcelain as a material, as well as from the fun of testing and experimenting.
Highest quality & handcrafted
Hering Berlin Presentation Plates
Stefanie Hering has carefully selected outstanding artisans to create the unique, high quality Presentation plates. She works with the best in the field because they understand the core and style of her designs and can translate them into classic elegance in high-quality porcelain. This is another reason why Hering Berlin Porcelain Dinnerware and Crystal Glasses have been adopted by gourmet dining chefs around the world.
Inspired to browse the Hering Berlin Collections? Access our webshop or contact us directly to discuss your preferences. Let us collect the perfect Porcelain Service for you!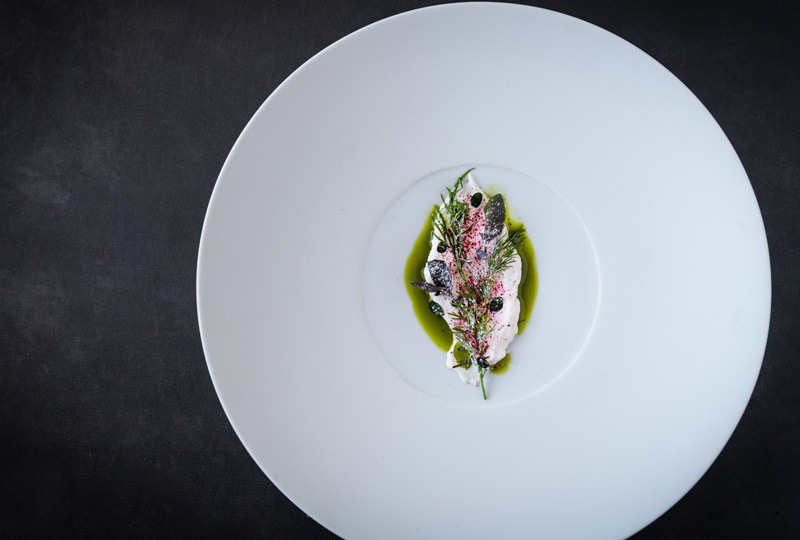 Ready for your questions, get in touch
Do you have any questions regarding our Porcelain Dinnerware collections? About a specific product or how to get together a complete tablesetting? We are here for you! Call us on the phone, book a virtual store appoint for a video call, email or use our contact form so we can get in touch. We'd love to assist you!