Hering Berlin presents new objects from the Evolution tableware collection
Hering Berlin is extending its Evolution Collection with five new introductions designed as art pieces for the table. Thanks to their unique shapes, these latest designs from Stefanie Hering will enhance Hering Berlin's range with organic-looking reliefs complemented by sculptured asymmetrical folds and curves.
Discover more
WEDDING | Hering Berlin
A decision for life that is not only manifested in the word "yes": Those who get married move house or redecorate; but in any case, objects are on the wedding lists that accompany the couple through their future together. The most common wish: a dinner service.
Shapes
It should be simple and timeless, elevate festive occasions to something very special and conjure up a festive mood on the everyday table. The handmade services from Hering Berlin fulfil this in a very special way: the wafer-thin, unglazed bisque porcelain - a trademark of the manufactory - feels delicate, but at the same time is so robust that it offers countless possibilities for setting the table both for festive occasions and for everyday use - thanks to over a hundred different shapes to choose from, from which everyone can put together a service tailor-made for them and expand it later.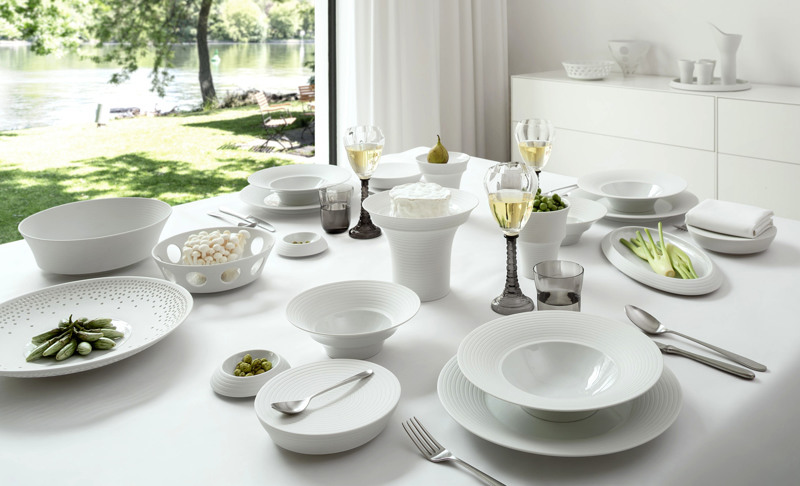 Decors
Designer and founder Stefanie Hering develops colours and patterns according to the mix & match principle. Her individual collections are designed in such a way that many objects can be combined with each other and put together to create ever new, surprising place setting variations. Painted patterns in simple blue and white, in grey or pastel shades, for example from the "Soda", "Ocean", "Alif", "Piqueur" or "PalmHouse X" collections, complement not only the pure white porcelains of the "Velvet" or "Pulse" series, but also with the lively mineral glazes specially developed by Stefanie Hering in blue ("Blue Silent"), black ("Obsidian"), green ("Emerald") or the elegant champagne shade of "Silent Brass". The "Cielo" and "Illusion" collections, which can be used individually but are also designed as counterparts, play with light and shadow. Those looking for particularly noble pieces will find the "Orbit" series with dots of gold leaf or the "Polite" series with large-scale editions of real gold, silver and platinum.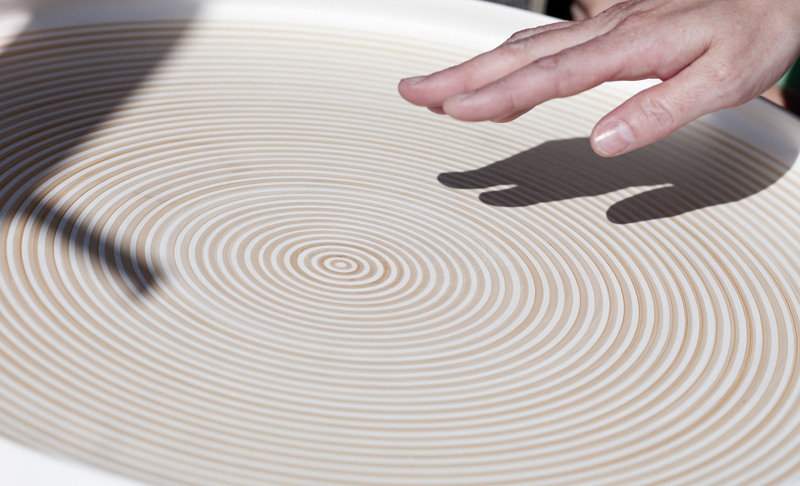 Special designs
As all pieces are handmade by masters of their trade, the insertion of monograms or the consideration of other individual design wishes is also possible.

Learn more about our bespoke service
The wedding team at Hering Berlin, available at [email protected], will advise you on all your questions and wishes - by phone, FaceTime and video as well as by appointment.
The team will also be happy to create a personal gift list for you and work out suggestions for a wedding table. For example, the multi-award-winning "PalmHouse X" collection, which was developed on the basis of X-ray images of tropical plants, is particularly cheerful and festive. It comes in pastel shades of coral red and sage green and plays with floral shapes without being sweet.
So many options for a life full of amazing Porcelain Dinnerware. Always a collection worth giving. Get in touch if you have any questions, we gladly help you.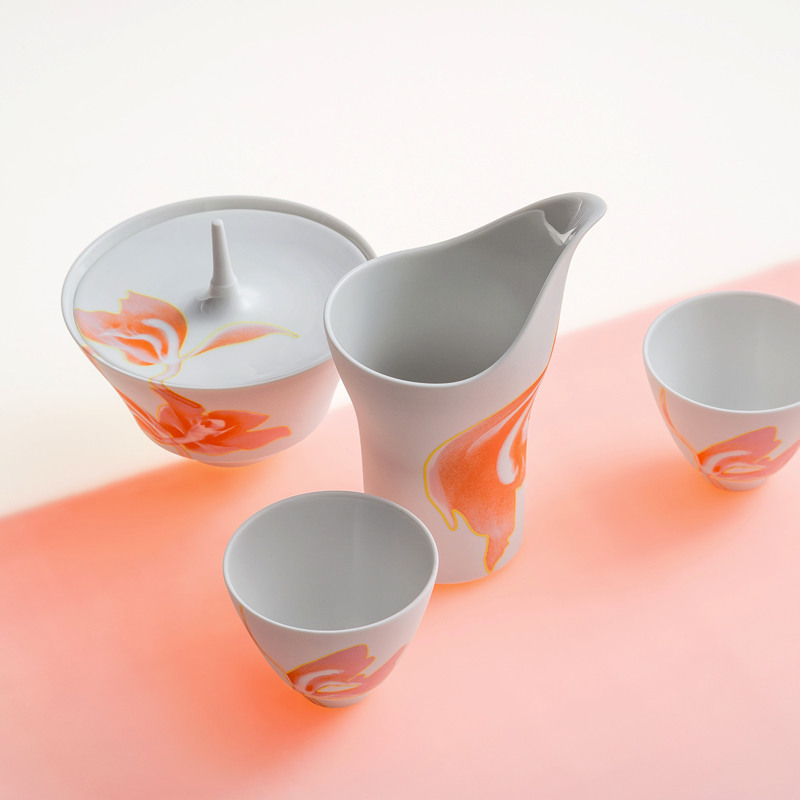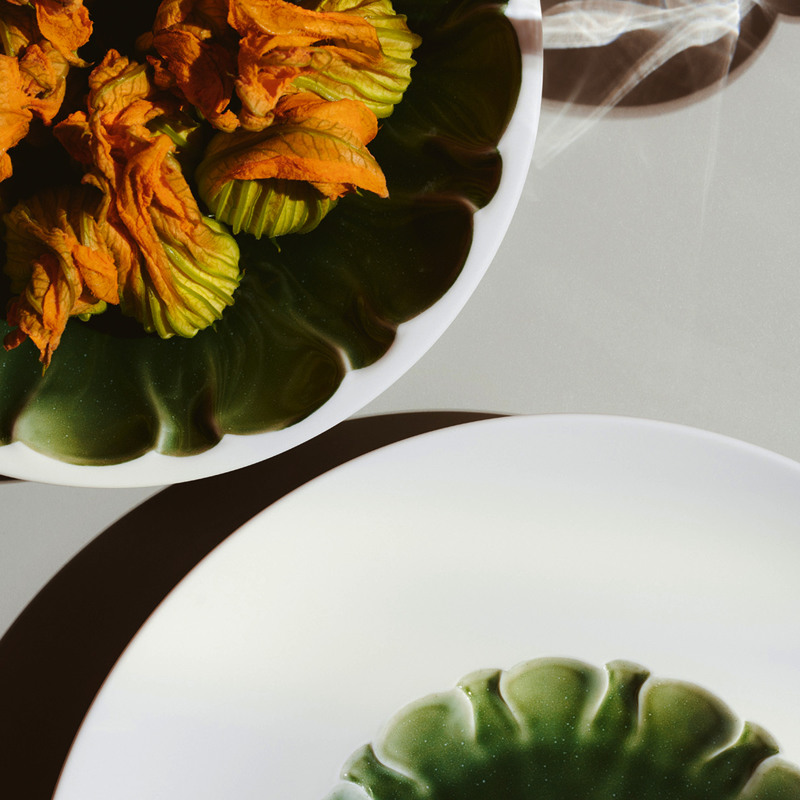 Such a table can be perfectly rounded off with elements from the "Emerald" collection, which focuses on the contrast between shimmering deep green glazed surfaces and velvety, hand-cut bisque porcelain.
Another focal point on the table are the innovative objects from the recently launched "Evolution" collection, for which porcelain designer Stefanie Hering sculptured parts of plates and bowls with shapes reminiscent of petals or sea flora.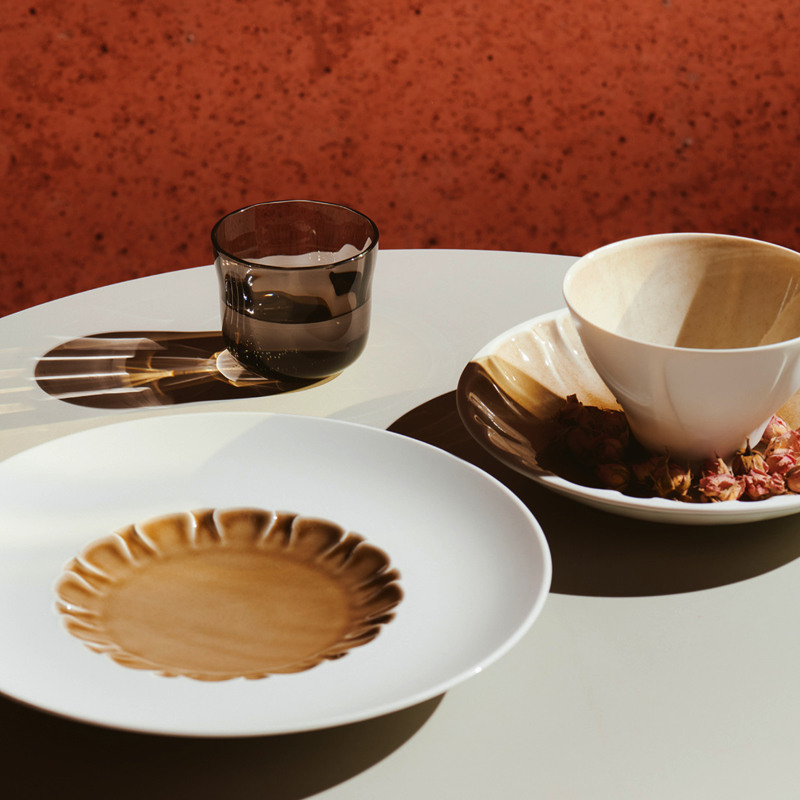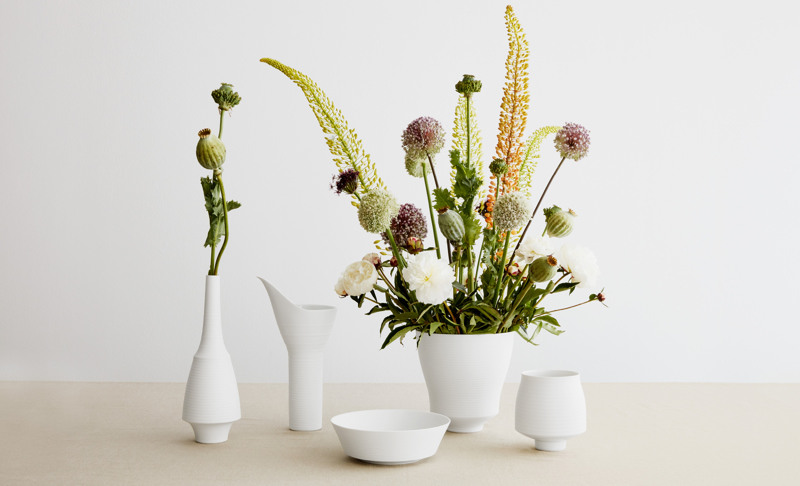 The floral decorations for wedding ceremonies - from individual blossoms to opulent arrangements - can also be arranged in simple, timeless vessels from Hering Berlin: Porcelain Vases and refined foot bowls for flower arrangements are available in white porcelain and selected décors and will be an enrichment to your interior with beautiful memories even years after the wedding.
The Hering Berlin team will be happy to help you put together a selection: [email protected]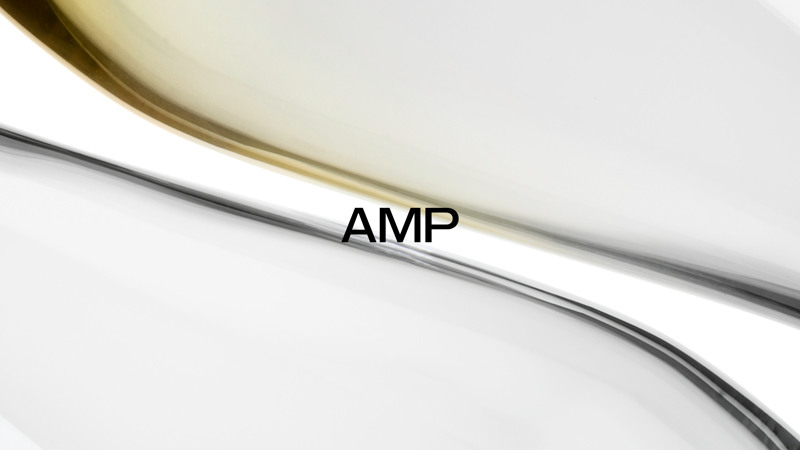 AMP | Glass Collection by Stefanie Hering
The AMP series includes carafe and glass. Their curved shapes are reminiscent of antique amphorae. Hence the name AMP. The design is so to the point that the series fits harmoniously into any laid table, but also into any desk situation in the office, and at the same time attracts attention.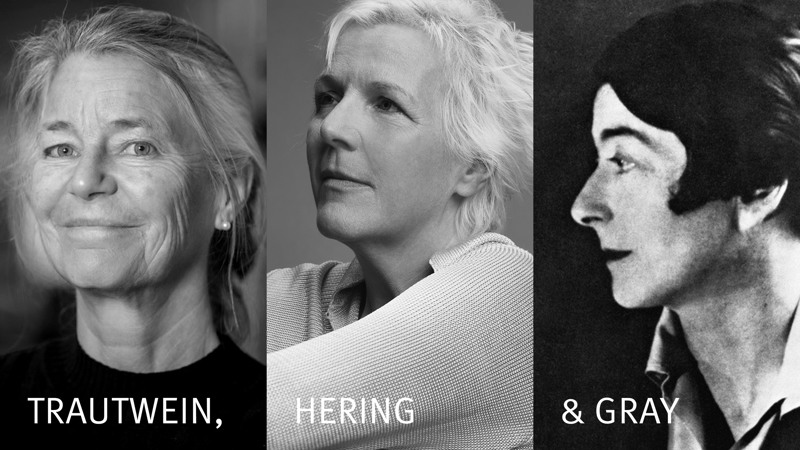 TRAUTWEIN, HERING & GRAY
Exhibition for Designweek 2022 at Sella Berlin
At an exhibition organised by Sella Berlin for Designweek, works by Stefanie Hering are now being shown in context with designs by Gray and colour concepts by Trautwein. The exhibition "Trautwein, Hering & Gray" can be seen from 12 May until 06 June in the former fire station of the Funkhaus Berlin.