Hering Berlin presents new objects from the Evolution tableware collection
Hering Berlin is extending its Evolution Collection with five new introductions designed as art pieces for the table. Thanks to their unique shapes, these latest designs from Stefanie Hering will enhance Hering Berlin's range with organic-looking reliefs complemented by sculptured asymmetrical folds and curves.
Discover more
Lucky Gifts
On the happiness of small attentions at the start of the year 2022
Is there a more beautiful greeting to the New Year than a gift that will bring joy for the next 365 days and far beyond? Especially if - as in the case of Hering Berlin's precious objects - they are sustainably handcrafted unique pieces? When form and décor, thanks to the masterful designs of Stefanie Hering, are as refined as they are simple and timeless? Targeted gifts of indulgence prepare anticipation for the coming 52 weeks. Here are five ideas for different budgets:
Good thoughts with every sip of tea...
...or latte or champagne... are given by simple beakers made of handcrafted biscuit porcelain. As a single piece, they can either formulate a personal greeting, for example with a kissing mouth, or act as an inviting set, each inscribed with the numbers "2" - making "'22" together - as a homage to 2022.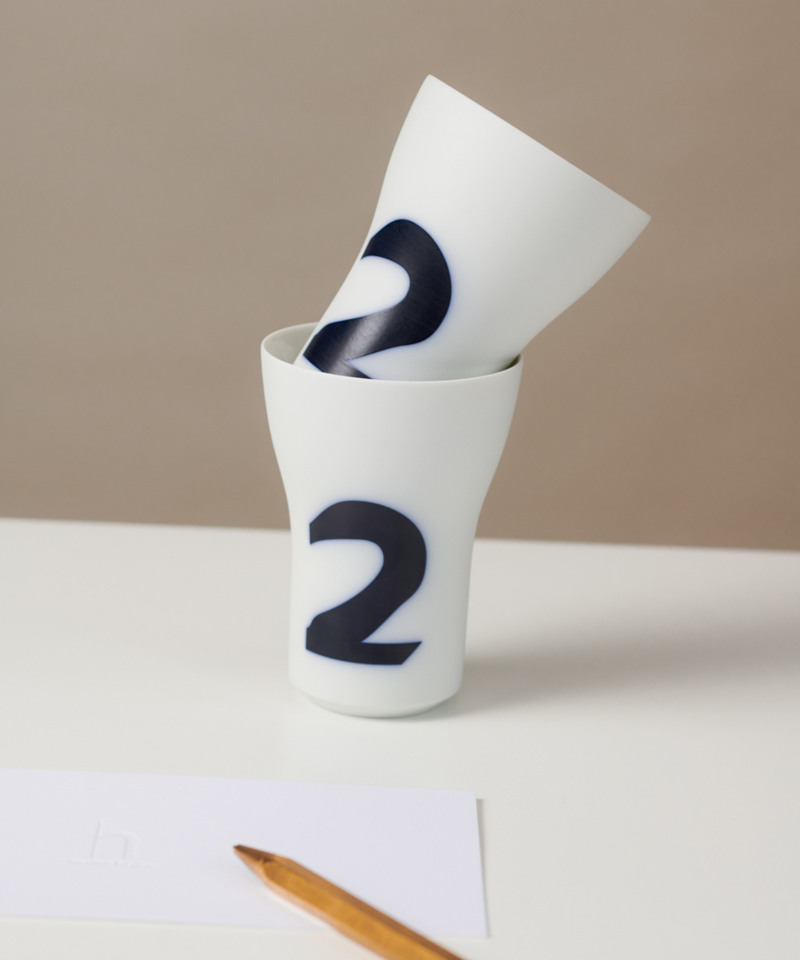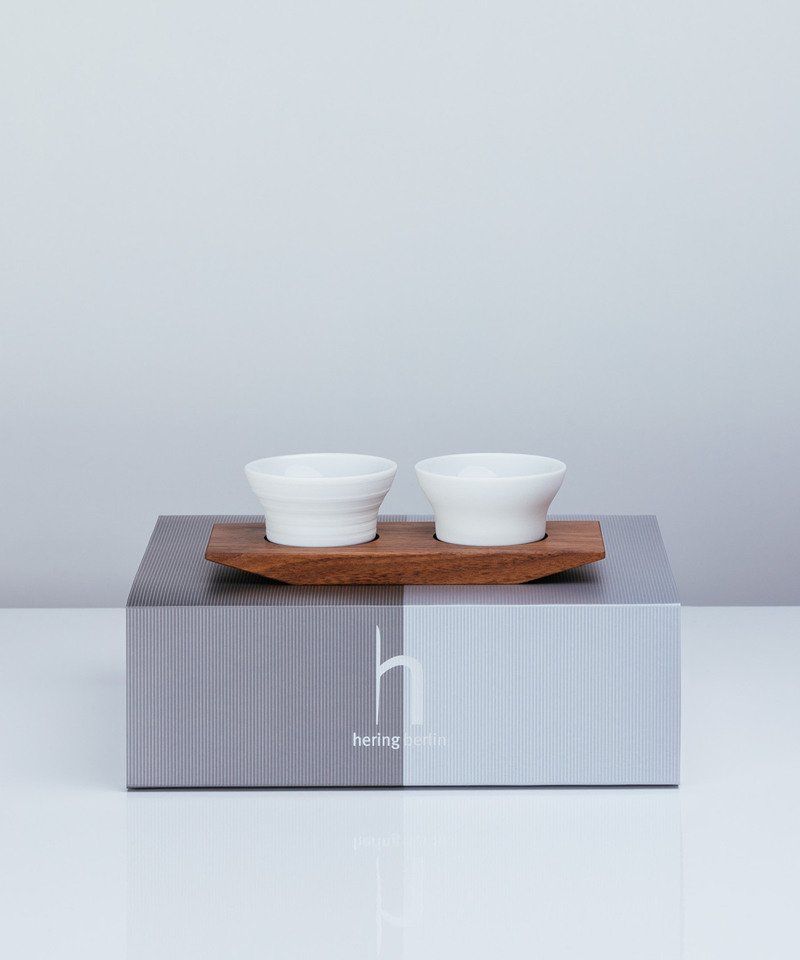 A sweet breakfast greeting...
...consisting of a set of two porcelain jam dishes nestled in a walnut board, either in plain white or with a subtle decoration. Add a jar of fruit spread (for example from Alsatian "jam pope" Christine Ferber).
Richness on all levels
A small but all the more meaningful gift is a sachet of delicious fleur de sel from Brittany or the Algarve, combined with the salt set from Hering Berlin. The meticulous small bowl in the "Pulse" décor with its hand-finished, lightly tactile stripe décor makes a fitting appearance for this "salt flower", scooped from the first delicate crust on the salt basins. And it reminds us, together with the noble, gilded spoon, that for centuries in European history, salt was synonymous with wealth and material happiness.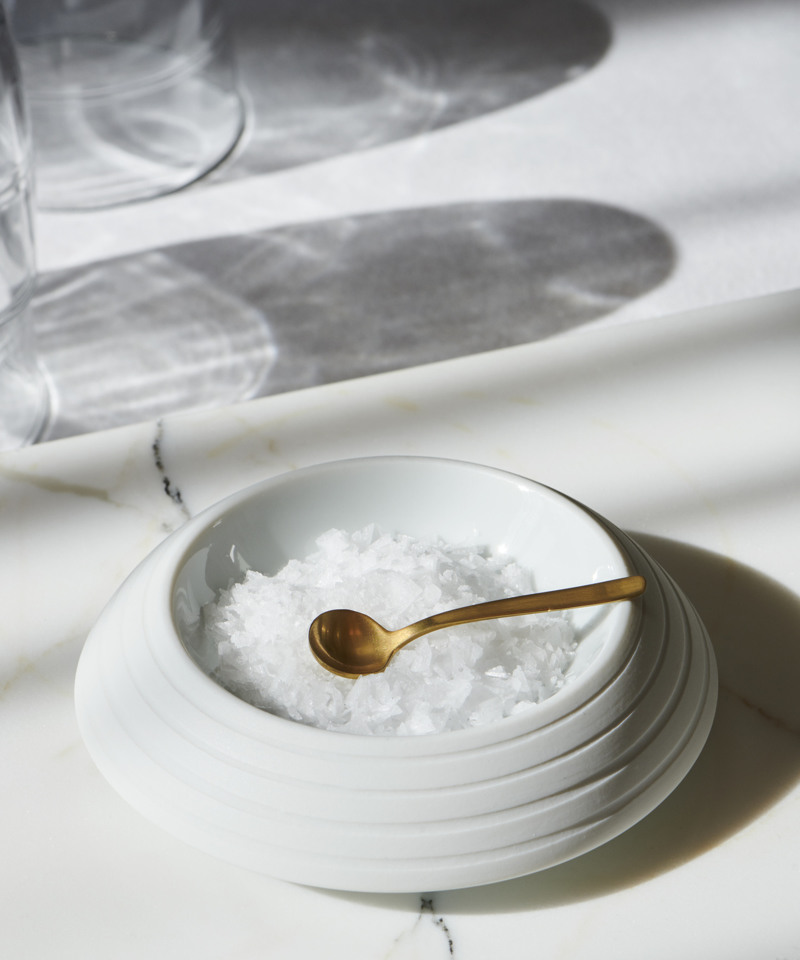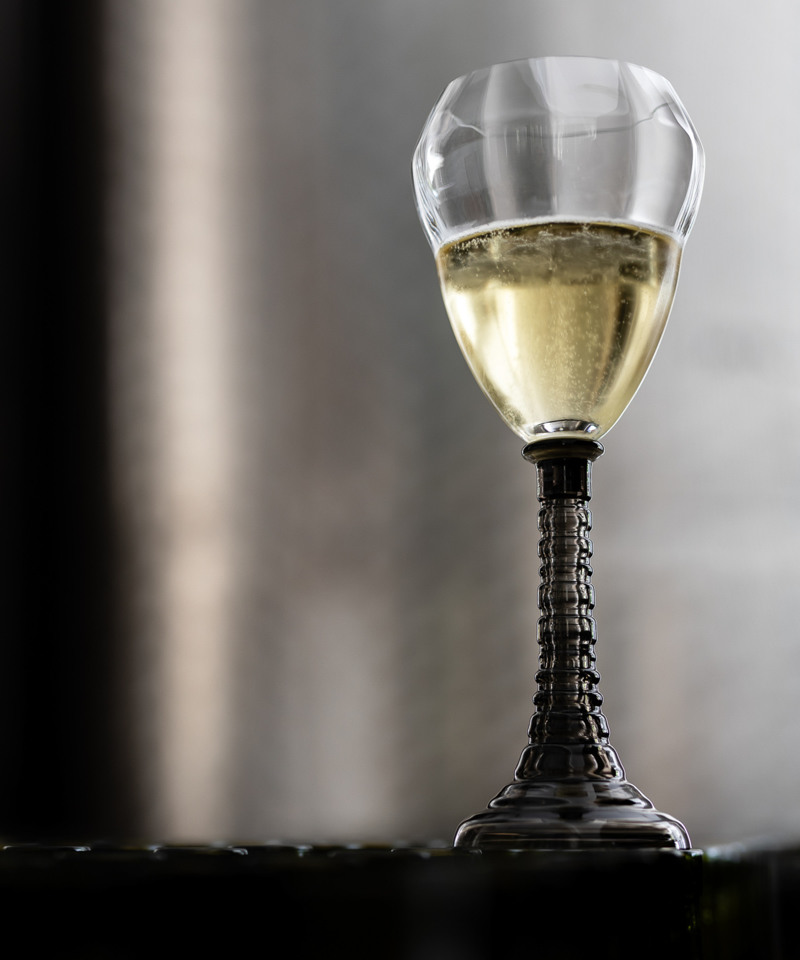 Sparkling zest
Fine champagne crowns success and beautiful moments. It tastes particularly fine from the mouth-blown glasses of the Hering Berlin Collection "Domain", developed in collaboration with a sommelière. This is because the tulip shape preserves the sparkle and allows the fine aromas to come to the fore particularly well. If you want to start the New Year in style, add a bottle of champagne from the legendary 2015 vintage.
The finest indulgence
A tongue-in-cheek request for further invitations is formulated by an oyster bar, either from the plain white collections "Velvet", "Pulse" and "Cielo" or with a plate in the radiant blue of the "Blue Silent" décor. This object is not only versatile - in addition to oysters, cakes, cheese or fruit can also be served on the raised platter - it can also be expanded as the core element of a gift. For example, with two champagne glasses from the "Domain" series. Or with an oyster glove and oyster crusher from Hering Berlin's cooperation partner Pott, with which it is also available as a set. If you like, add a bottle of good champagne in both cases.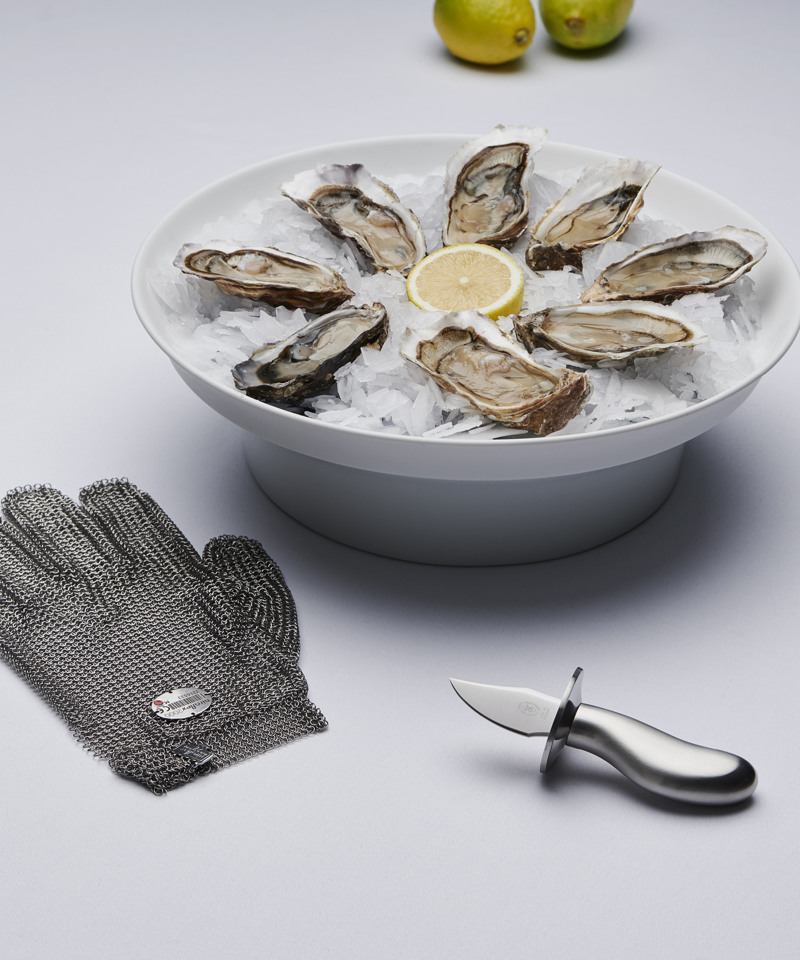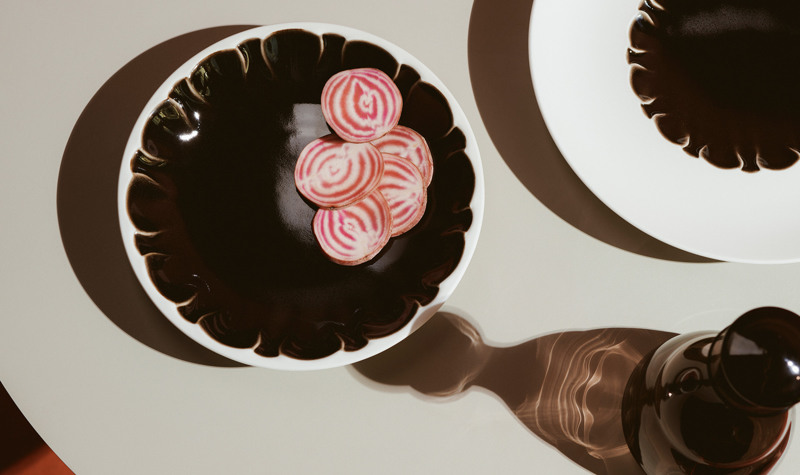 New Year's hangover?
No matter how good the resolutions are: Midnight champagne, together with other drinks on New Year's Eve, makes it almost impossible to prevent a hangover. With a few tricks you can still make the first day of 2022 really nice...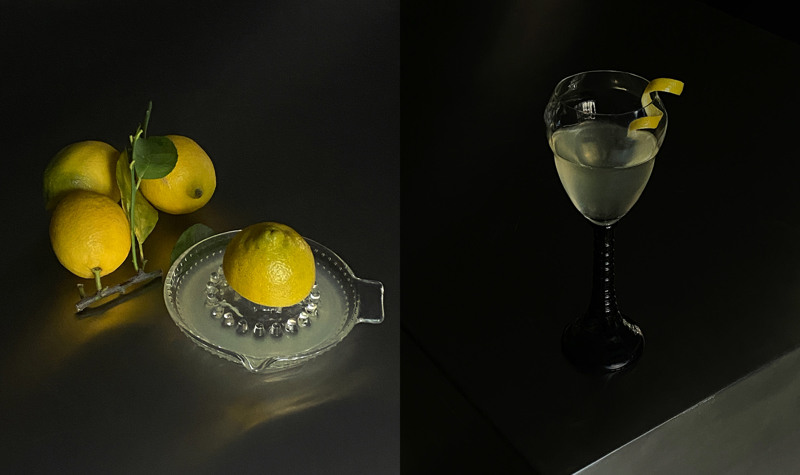 Let's celebrate!
New Year's Eve Inspirations from Hering Berlin
What a prelude! The door opens, a table set in white already shines out in the background. On sideboards, plates and platters with appetisers invite the hand-picked guests to take a bite. The host is making the rounds with a tray of tulip-shaped champagne glasses from the "Domain" collection by Hering Berlin...