Hering Berlin presents new objects from the Evolution tableware collection
Hering Berlin is extending its Evolution Collection with five new introductions designed as art pieces for the table. Thanks to their unique shapes, these latest designs from Stefanie Hering will enhance Hering Berlin's range with organic-looking reliefs complemented by sculptured asymmetrical folds and curves.
Discover more
Perfect hostess gifts from Hering Berlin
Small gifts preserve friendship. The more personal an invitation is, the more memorable an evening promises to be, the more individual and select may be what is presented to the host at the door.

A gift that makes a lasting impression on any occasion is a handpicked porcelain object from the Hering Berlin manufactory. Here, every single piece is made by hand by master craftsmen, according to centuries-old traditions and at the same time, thanks to the expertise and creative drive of designer Stefanie Hering, timelessly modern in its appeal.

Go to shop
Sets & Gifts
Initial ideas can be found in the Sets & Gifts section of the manufactory's online shop: A wide variety of gifts are compiled here - from minimalist porcelain mugs with a discreet dot of real gold leaf to tea sets with large-scale gold or silver overlays, from useful plates and small bowls to large trays primed in a vibrantly coloured, lively mineral glaze on which fruit, cheese or seafood can be arranged like a still life. A fine selection of sculptural-looking vases in glass and porcelain is also available here.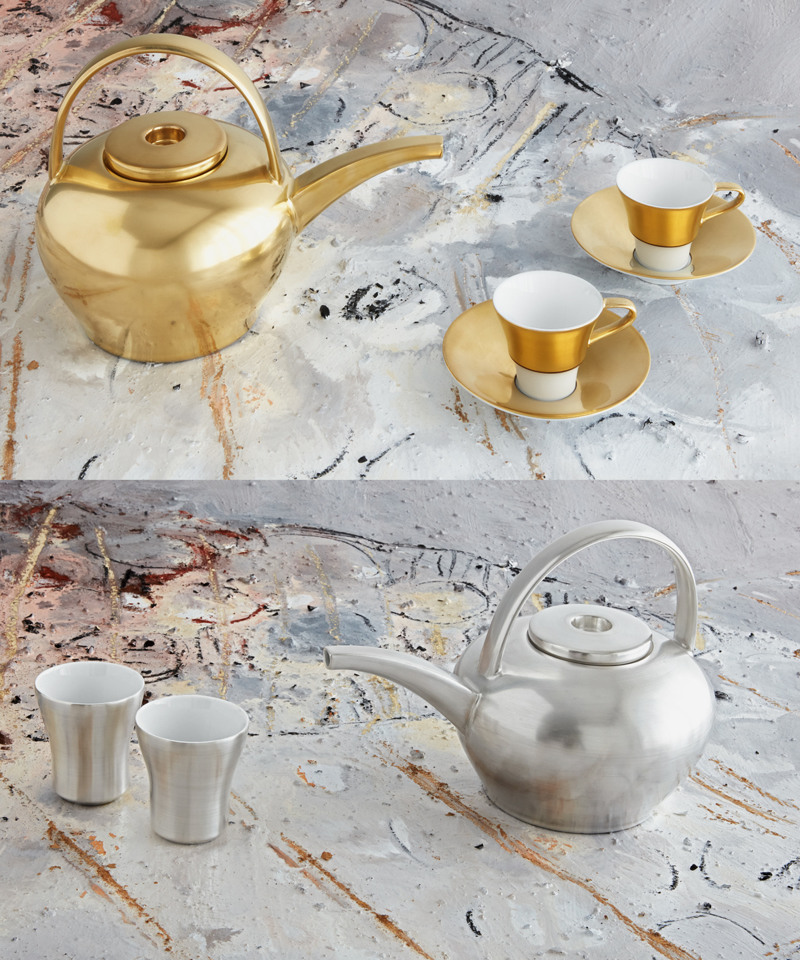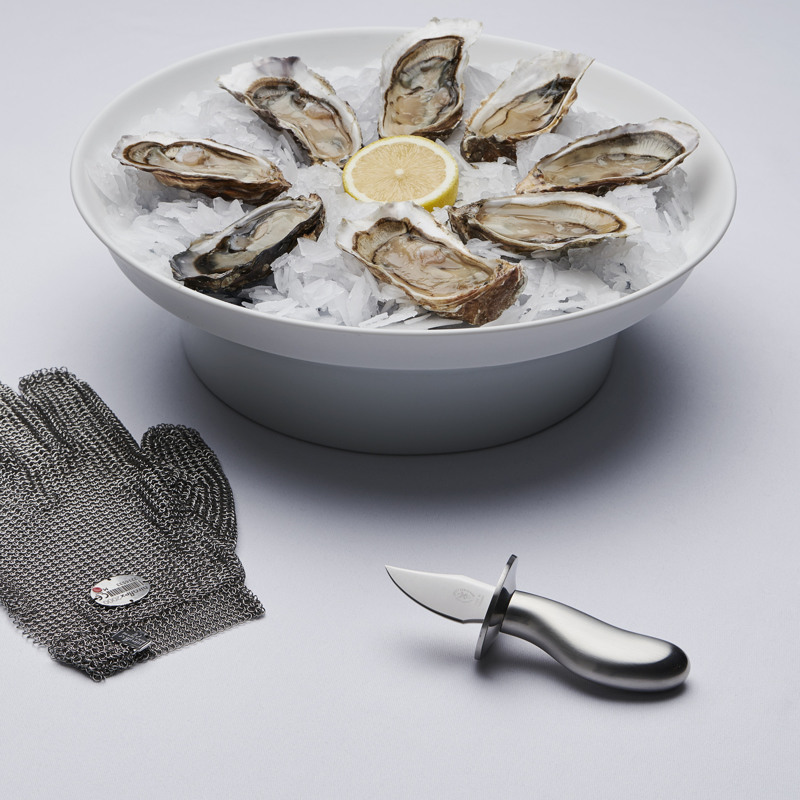 Those who want to present a culinary gift will find what they are looking for in the sets - for example, a salt or cheese set or an assortment for the oyster lover.

Shop OYSTER FESTIVAL
In addition, the individual collections contain a variety of objects that can also be given as solitaires: Small and large gyro plates for chocolates and pastries, in simple, undecorated bisque porcelain that can be combined in many ways, or in a décor - for example from the "Ocean" collection - that matches the preferences and interests of the host. Coffee, espresso and amuse bouche bowls from the "Soda" series in a distinctive, Scandinavian-style blue and white décor.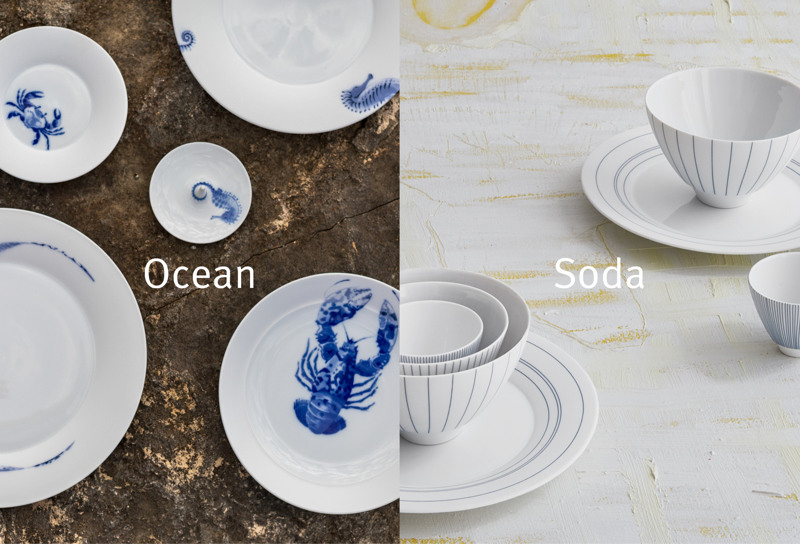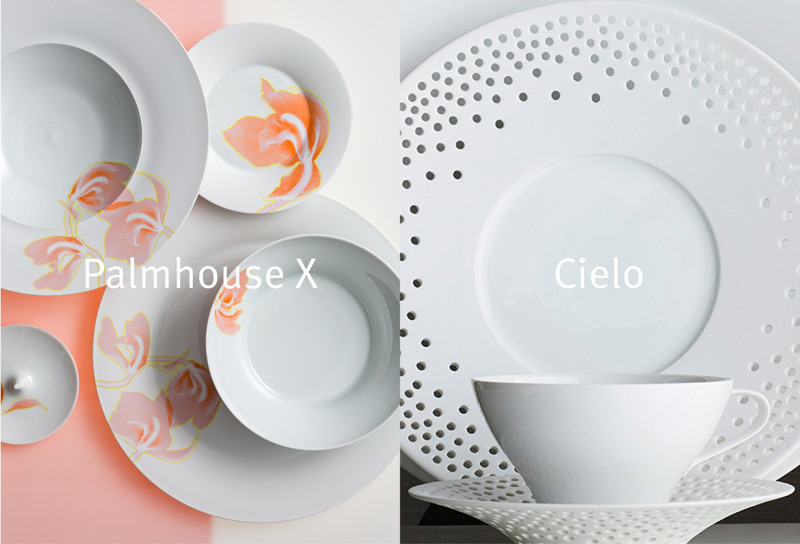 There are mugs and pourers with motifs borrowed from the fauna of the forest or the pattern treasure of the Orient, multi-purpose dishes in the delicate floral pattern of "Palmhouse X", or those plates from the "Cielo" collection that look like usable art objects, with a multitude of holes punched in the still unfired porcelain.
No matter which style the host or hostess particularly loves - among the collections designed according to the mix & match principle, there will be an adequate favourite piece.
Bespoke
Do you want the gift to be even more personal? Here, too, there are (almost) no limits to your wishes: Since every single object is handmade by Hering Berlin, it can also be individualised. A monogram can be painted on a white mug or integrated into another decoration. A special text, numbers or a symbol can be inscribed on a porcelain piece. An entire series of plates, vessels or vases can be decorated with the host's favourite fish or forest animal, for example, or precisely matched to his or her interior.

Learn about BESPOKE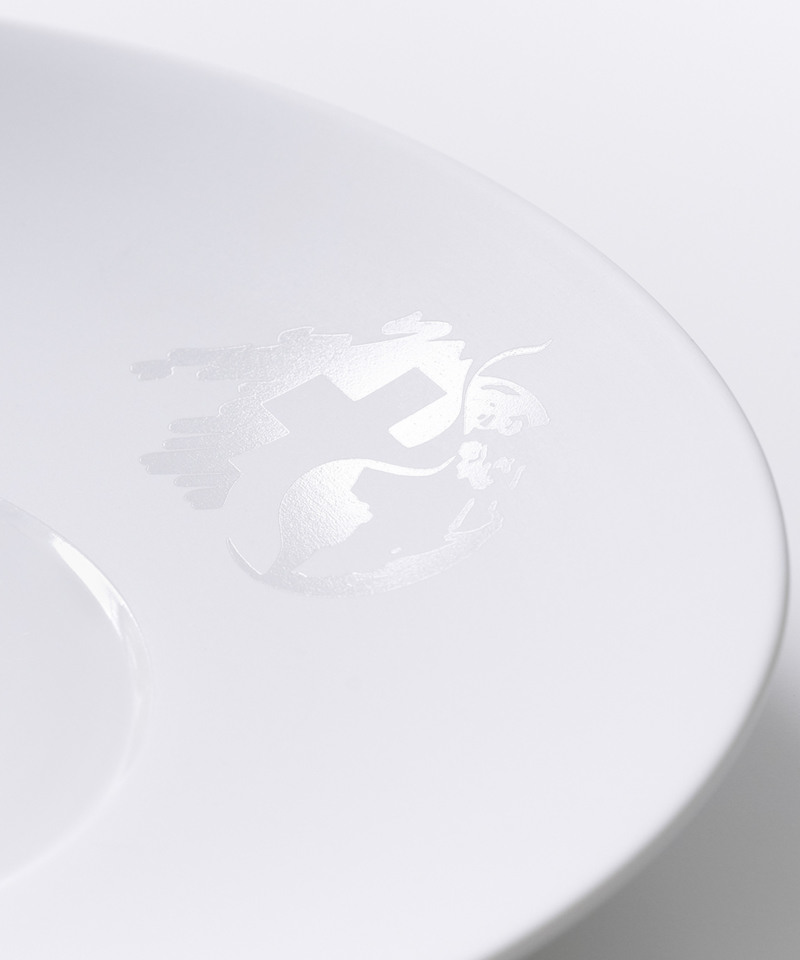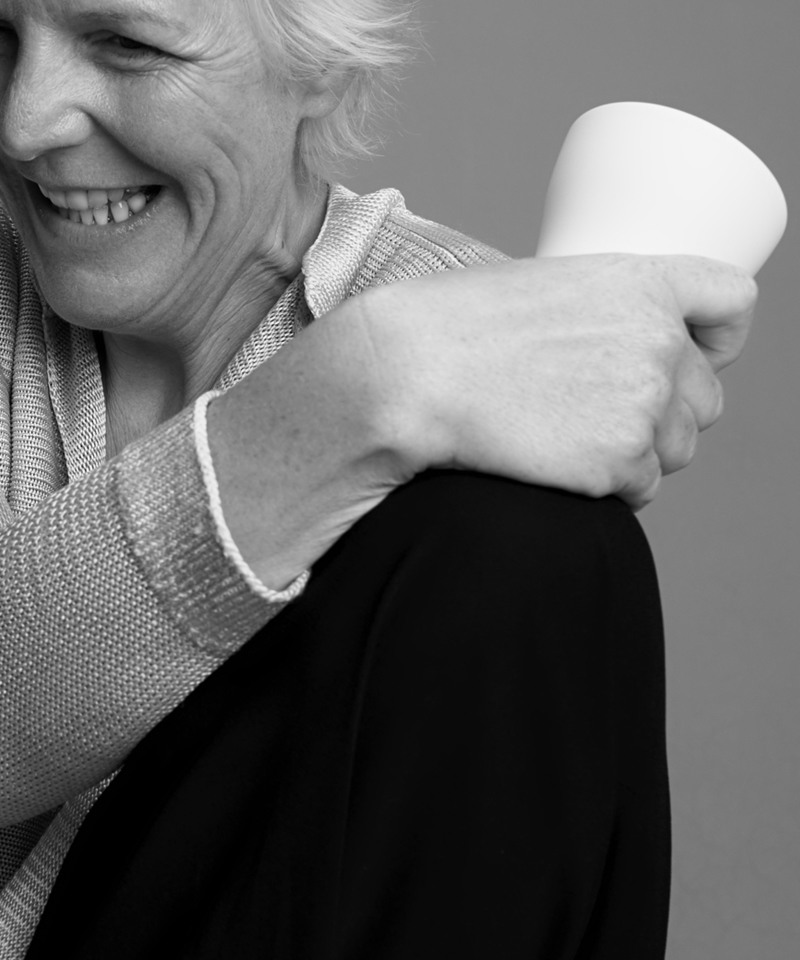 But regardless of whether a plain white cup or a hand-gilded teapot is presented: the host or hostess will always hold a unique piece in his or her hands that promises luxury for all the senses every day - and revives the memory of an unforgettable evening.

Go to shop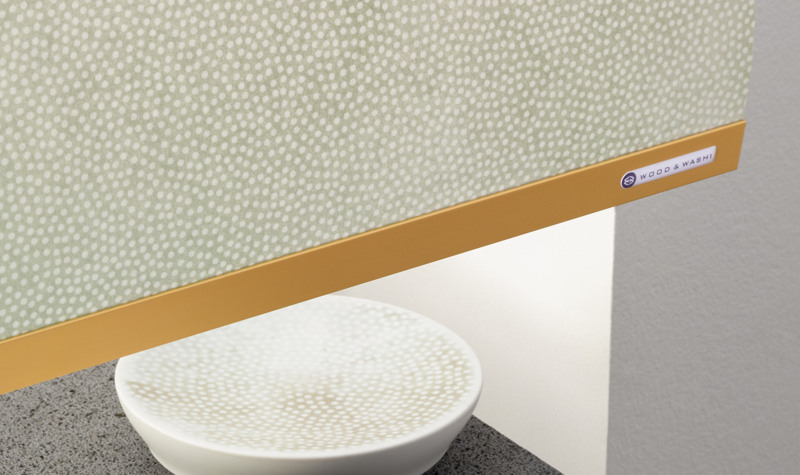 Stefanie Hering for WOOD & WASHI
Points of light from her award-winning "Illusion" design, which was actually conceived for porcelain, now also dance gracefully over the highest-quality shades: the collaboration between designer Stefanie Hering and the Dutch sun shade manufacturer WOOD & WASHI is the perfect combination. The décor of the "Illusion" Shades Collection, which has just been launched in four colour shades, enlivens the surface of the shades without being too conspicuous as a design.

Read more...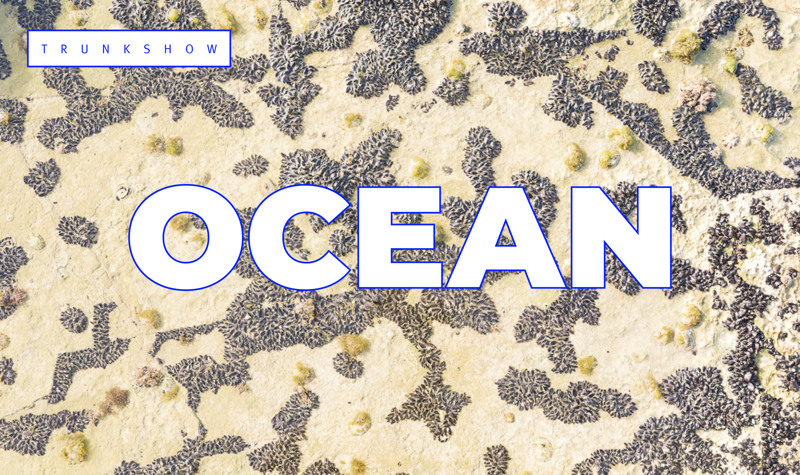 Trunkshow OCEAN
Analogous to World Oceans Day, designer Stefanie Hering presents an exciting design extension of her classic and global success OCEAN, illustrated by Eleonore Gerhaher, in June. The new pieces will be presented exclusively online as part of a trunk show from 15 to 29 June on the Hering Berlin channels. They will be available there and only during the Trunkshow period in the form of eight sets curated by Stefanie Hering.

Read more...