Hering Berlin presents new objects from the Evolution tableware collection
Hering Berlin is extending its Evolution Collection with five new introductions designed as art pieces for the table. Thanks to their unique shapes, these latest designs from Stefanie Hering will enhance Hering Berlin's range with organic-looking reliefs complemented by sculptured asymmetrical folds and curves.
Discover more
Masters of their trade in dialogue:
How top chef Christian Jürgens and international award-winning designer Stefanie Hering inspire contemporary table culture.
For Hering Berlin's head designer Stefanie Hering, the discussion about the wishes and needs of top chefs is not infrequently the initial spark for creating objects that later also become signature pieces for herself. One of the most important of these initiators is one of the German chefs of recent years, Christian Jürgens. His restaurant Überfahrt at the Althoff Seehotel Überfahrt on Lake Tegernsee is listed with three Michelin stars and a fabulous 19.5 Gault Millau points.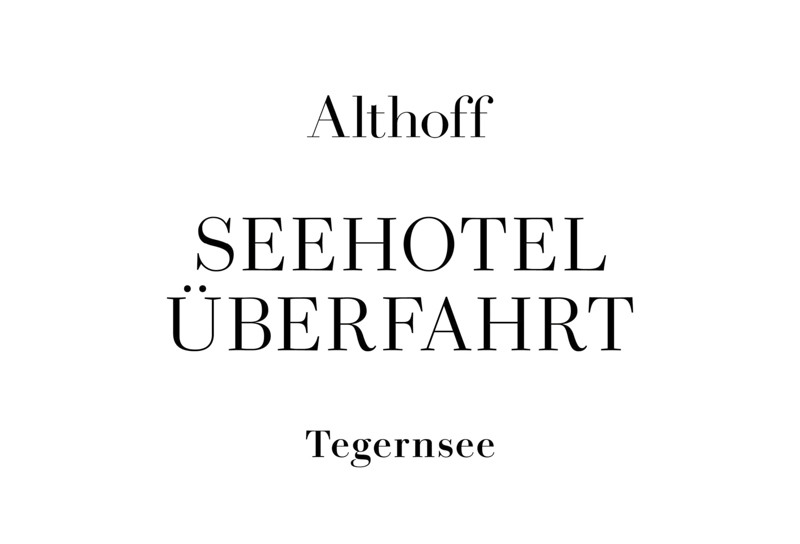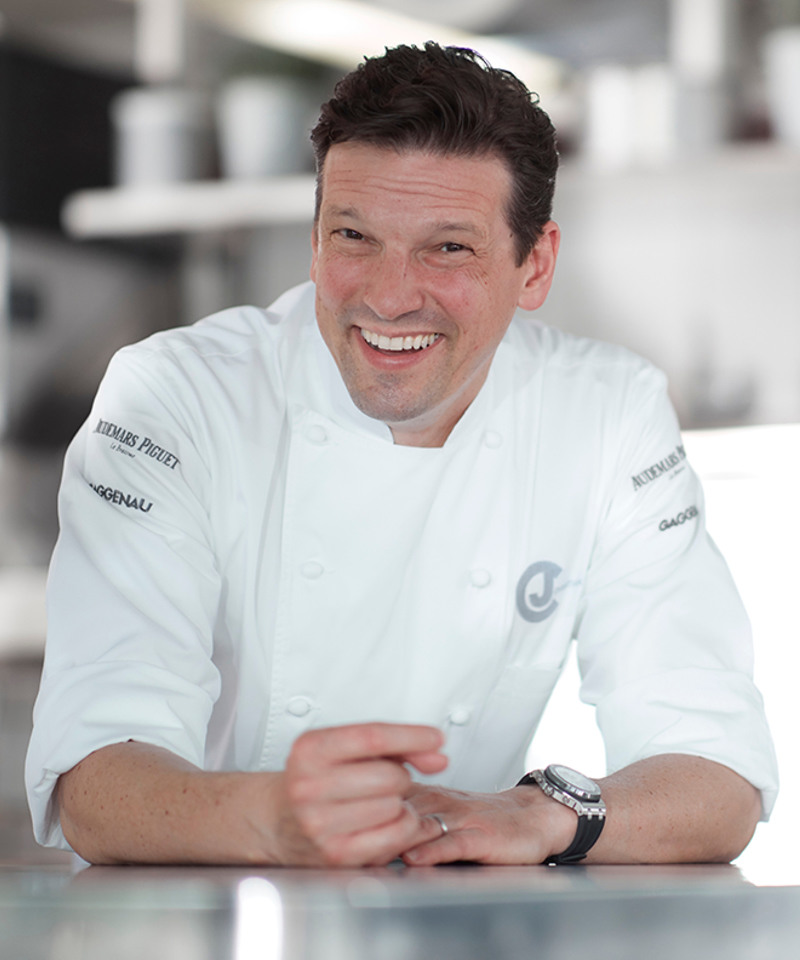 "What I particularly appreciate about Stefanie Hering is her love of experimentation and openness to new developments in porcelain," says Christian Jürgens. "She brings great beauty and aesthetics to table culture, which is not always a given, because in top gastronomy, designs must, above all, also be highly functional. Stefanies Herings Design can do both!"
Christian Jürgens' cuisine combines the highest international standards with a connection to the region. His style is based on classical German and French cuisine, which he interprets in a new, light way. At Restaurant Überfahrt, you always experience a brilliant surprise and a wink in the creations on every plate. For all the beauty of the dishes, however, taste is always what everything revolves around. It is the beginning and the end. It is obvious to the guest why these dishes are served here, because this is the only place where they fit. This is his way of showing the connection to the region. It goes far beyond using only regional products.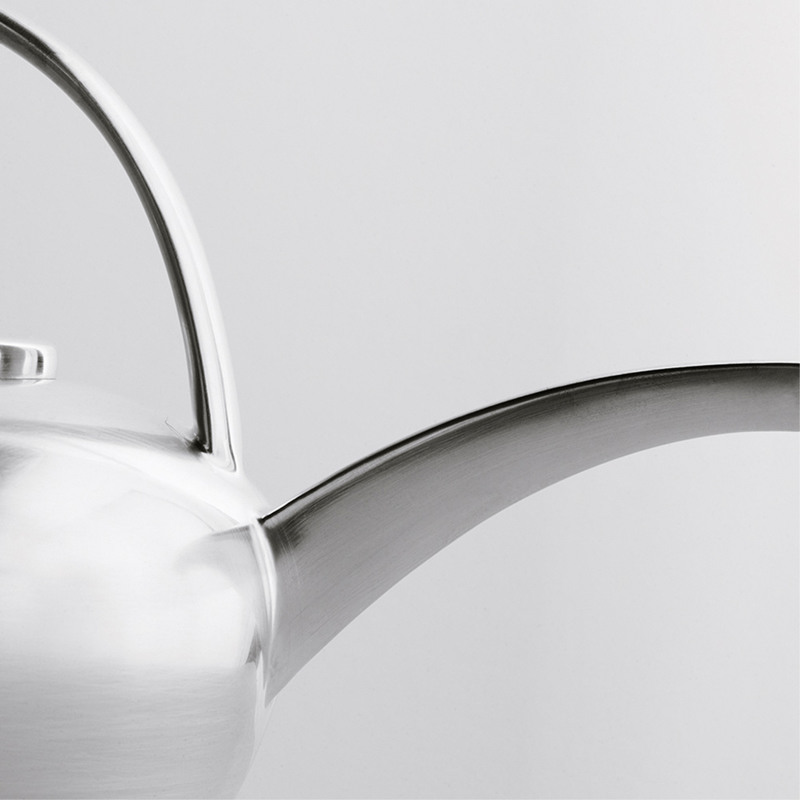 The Hering Berlin porcelain that Christian Jürgens wanted for his creations should also be puristic and yet special. On the one hand, the question of the perfect presentation was at the centre of the exchange between Christian Jürgens and designer Stefanie Hering - the development of an accentuating solution for serving sorbets led to the development of the foot bowls that are now typical of many Hering Berlin collections.
On the other hand, the diversity of surfaces that characterise the interior design of the crossing was also to be continued in the porcelain. Thus, not only elements from various Hering Berlin collections were used, which emphasise the contrast between the velvety surface of hand-cut biscuit and mirror-like smooth glazed porcelain. Cups and pots with large-scale silver plating were also created, including the Polite Silver Collection teapot, which almost looks like a sculpture and takes the two creatives' quest for diversity in purism to the extreme.
"I am a pragmatist," says Christian Jürgens, "but I love beauty. Stefanie Hering's silver teapot shows me every day in use in my restaurant how the highest standards of aesthetics go hand in hand with great functionality in porcelain." Christian Jürgens continues: "Cielo is also one of my favourite collections: These hand-perforated plates with their fine little holes bear witness to an incredibly delicate aesthetic character, while at the same time being robust - and thus unique in the broad landscape of table culture."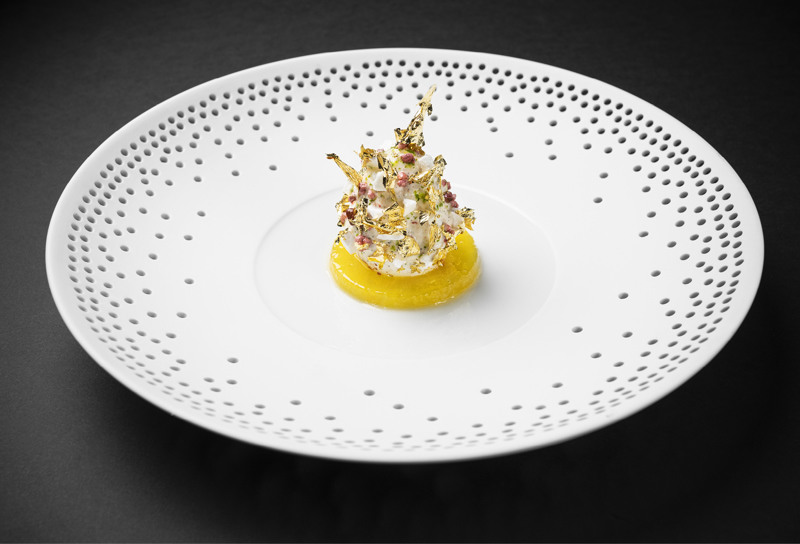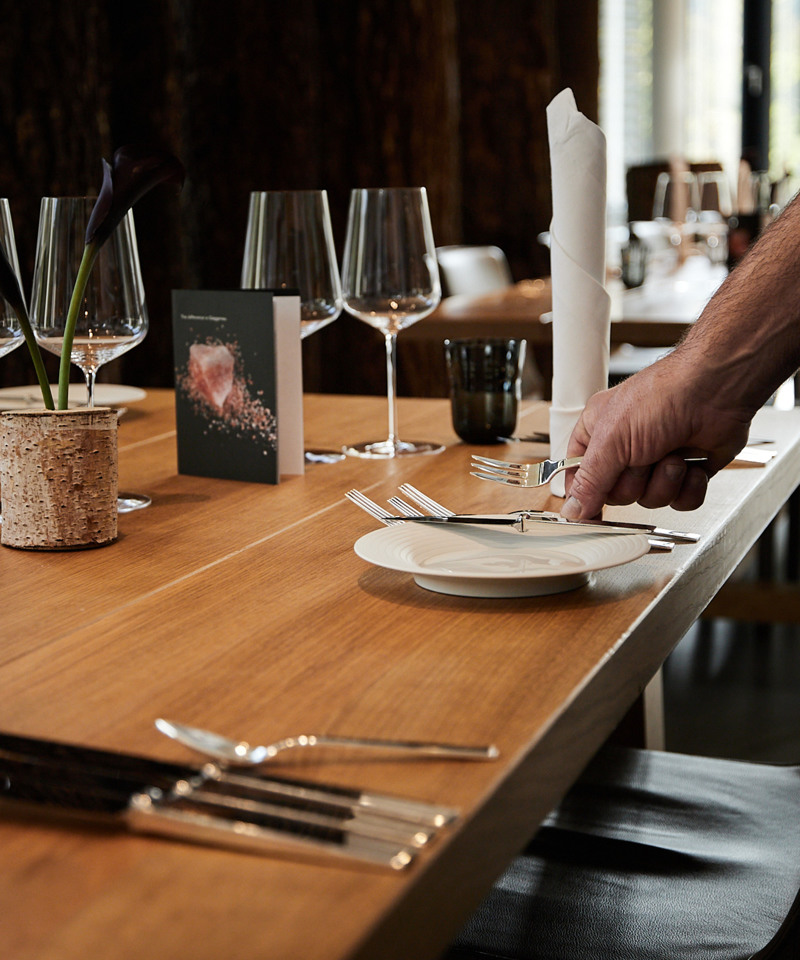 The result of this ongoing inspiration between the star chef and the award-winning porcelain designer is not only spectacular culinary presentations for the guests of the Überfahrt restaurant on Lake Tegernsee - but also joint cooperation projects, such as the enjoyment event staged together with kitchen appliance pioneer Gaggenau on 11 October 2021, at which Munich connoisseurs were able to enjoy this unique symbiosis in the Gaggenau showroom.
Here, top chef Christian Jürgens created a very special taste experience in a private atmosphere: a 6-course menu full of culinary thunderbolts, with a corresponding wine accompaniment from the Eva Fricke winery, presented on selected porcelain creations by Stefanie Hering, who gave an insight into her design philosophy that evening.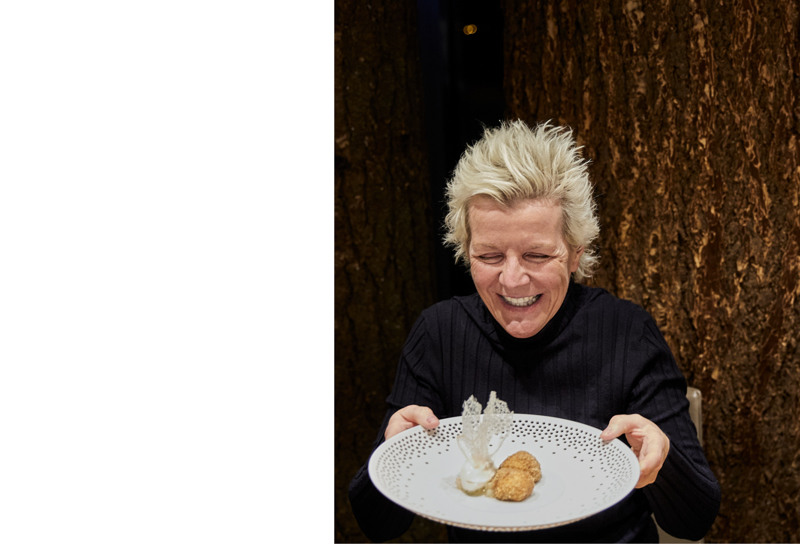 The "Respected by Gaggenau" initiative, one of whose curators is Christian Jürgens, was also the topic of discussion at the table. It honours and promotes manufactories and designers who combine excellence in craftsmanship with the will to innovate. Stefanie Hering is also one of the nominees.
Further gourmet events with both protagonists and an exhibition tour with Gaggenau are planned!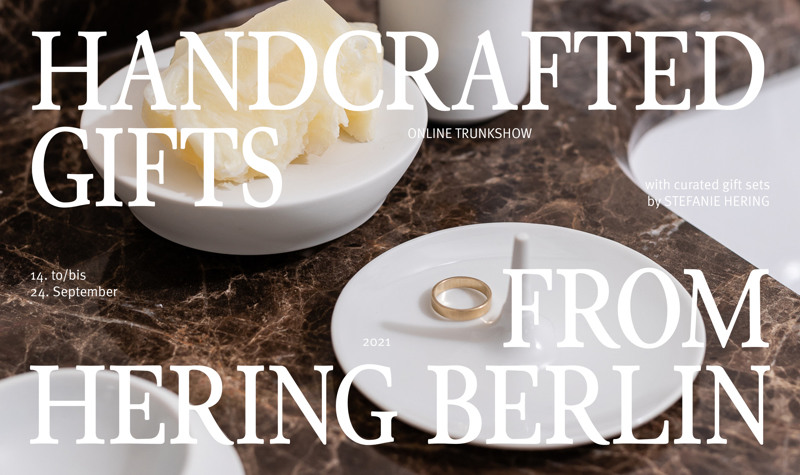 Trunkshow | Handcrafted gifts from Hering Berlin
Handcrafted gifts embody values. Tradition, sustainability, responsibility for the mastery of craftsmanship and the will to break new ground in design. Stefanie Hering's design stands for all of this. Gifts with the signature of Hering Berlin thus also always carry that special something that signals to the recipient that the unique is just good enough for him or her.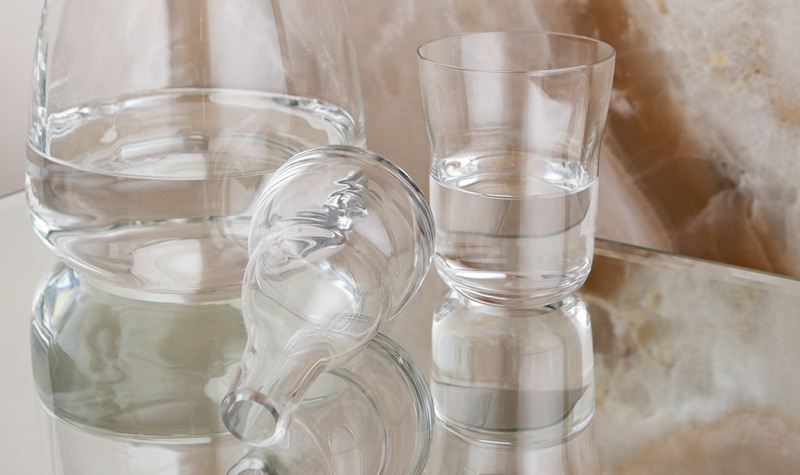 Gourmet water
in Hering Berlin glass
Mineral water is pure magic: Falls from the sky. Seeps through layers of rock, enriches itself with minerals and trace elements. Slumbers deep underground until it is finally recovered and served as a noble companion to wine and the finest food at beautifully laid tables.

Read more...