Hering Berlin presents new objects from the Evolution tableware collection
Hering Berlin is extending its Evolution Collection with five new introductions designed as art pieces for the table. Thanks to their unique shapes, these latest designs from Stefanie Hering will enhance Hering Berlin's range with organic-looking reliefs complemented by sculptured asymmetrical folds and curves.
Discover more
Let's celebrate!
New Year's Eve Inspirations from Hering Berlin
What a prelude! The door opens, a table set in white already shines out in the background. On sideboards, plates and platters with appetisers invite the hand-picked guests to take a bite. The host is making the rounds with a tray of tulip-shaped champagne glasses from the "Domain" collection by Hering Berlin, in which a very special cocktail unfolds its bouquet of citrus and champagne notes: a French 75. Legend has it that English soldiers invented the drink while fighting on French soil during the First World War. They mixed together whatever was available - gin, lemon juice, sugar and champagne - and once again practised the art of adding style, glamour and pleasure to even the most difficult situations in life.
The fact that this cocktail, like a New Year's Eve celebration with close family and friends, is very much in vogue again right now is not only due to the special times, but also to an ever-increasing range of refined gins, which can develop their nuanced aromas particularly well when combined with champagne in glasses such as the champagne "tulip" from the Hering Berlin Collection "Domain". This is because designer Stefanie Hering developed the mouth-blown valuables in collaboration with a sommelière in order to design the shapes of the respective glasses not only according to visual criteria but also with the best possible taste experience in mind.
With this and other easy-to-prepare cocktails, it's not just the quality of the ingredients that makes fine things seem particularly sophisticated, but also the way they are presented.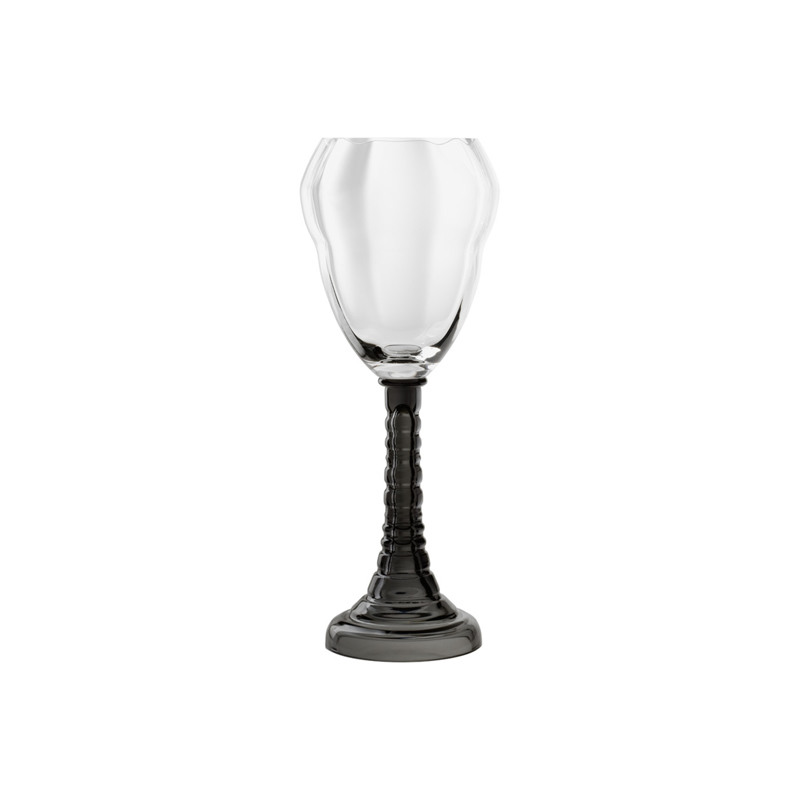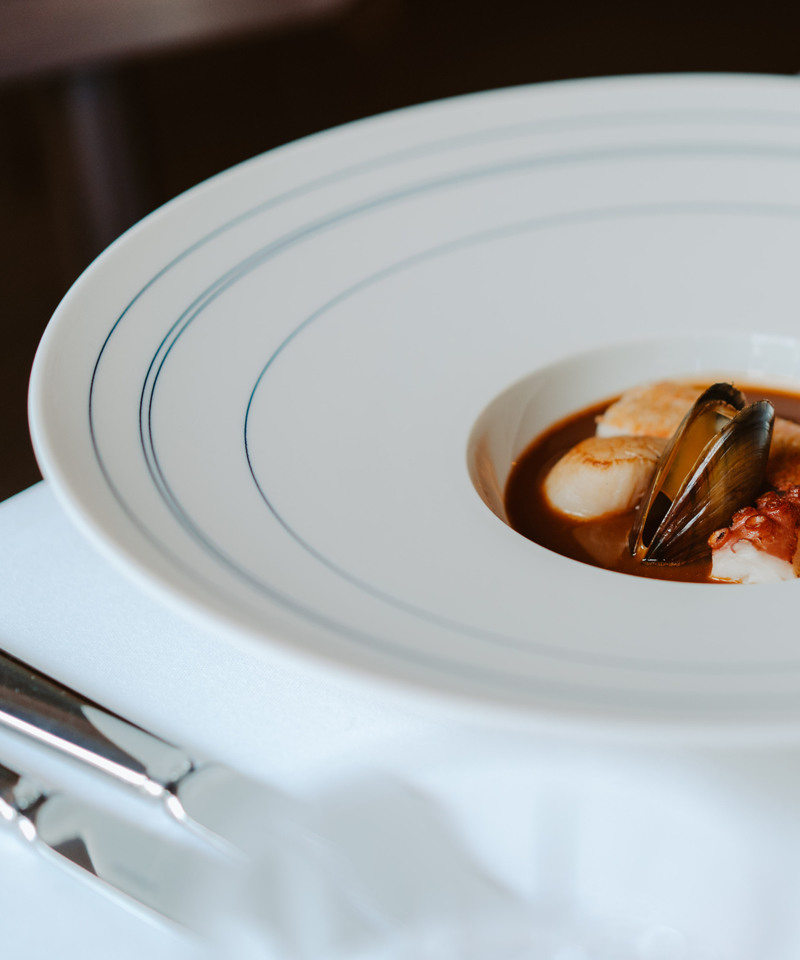 Numerous top chefs rely on the simple yet perfectly shaped porcelain from Hering Berlin for this purpose, and the way they serve their creations also provides plenty of inspiration for non-professional hosts for New Year's Eve.
"The porcelain from Hering Berlin makes you want more. It acts like an exclamation mark behind every culinary composition," says Michael Schulz from the top Berlin restaurant Irma La Douce, for example, who serves fish soup in the wide-rimmed "Soda" Collection inter-course plate, arranges a mixed fish platter on the "Blue Silent" series plate glazed in iridescent blue or fills various vegetable antipasti in the blue-striped amuse-bouche bowls of the "Soda" décor.
"This porcelain makes every dish, snack and petits fours shine," also enthuses Jan-Philipp Berner from the Sylt Söl'ringhof, who serves cream cheese with apricots and blueberries in the "Cielo" collection with its wide saucer and fine perforated décor, or for a pickled fjord trout fillet on sunflower seeds, he uses the simple "Velvet" series with its combination of velvety biscuit and glossy glazed porcelain.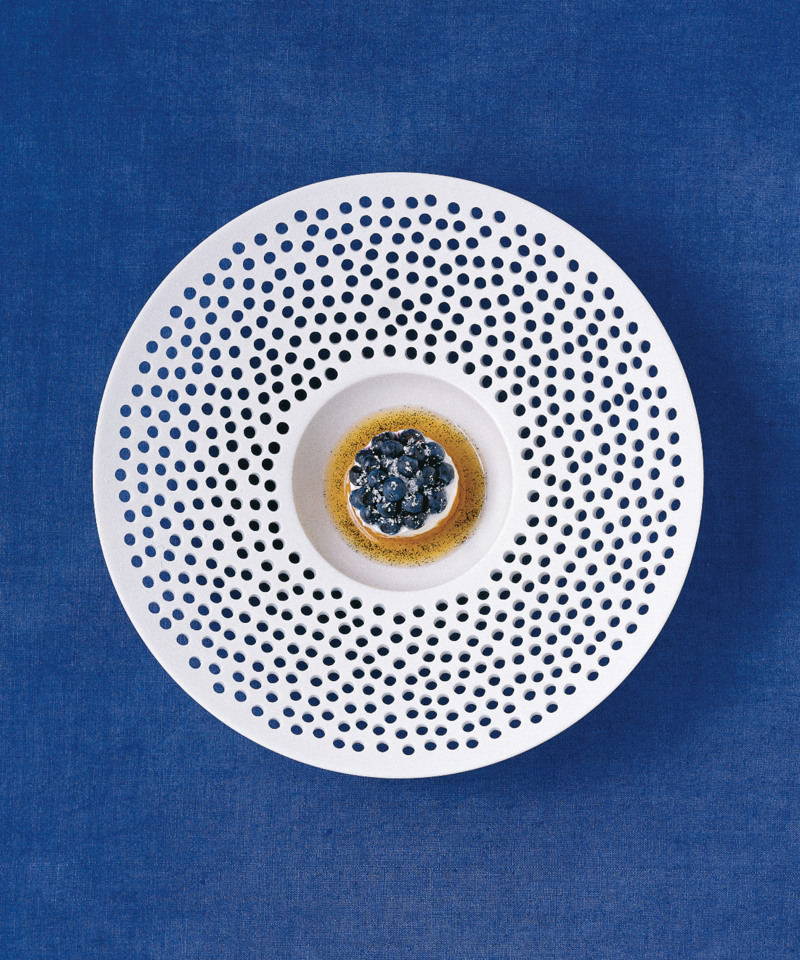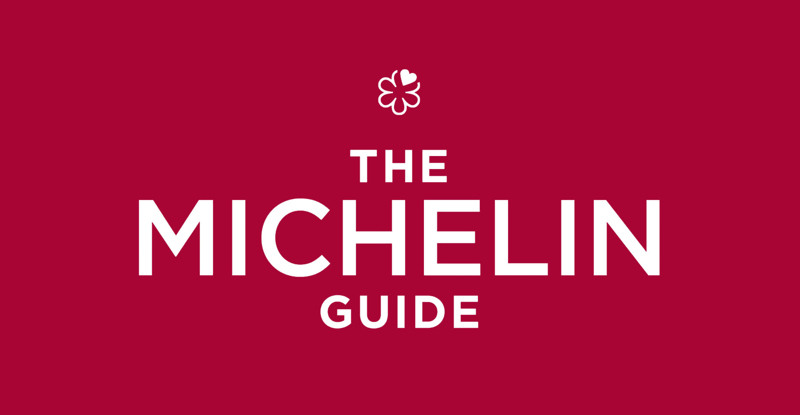 In order to excel as a host, especially on New Year's Eve, and at the same time be able to celebrate in a relaxed manner, you don't necessarily have to be able to cook at star level yourself. On the website of the Michelin Guide (guide.michelin.com, search term delivery service), you can find top restaurants that also offer their dishes to take away or deliver them to your home.
And delicatessen mail-order companies such as The Good Taste (the-good-taste.de), which presents delicacies such as noble ravioli, duck pie or even burgers attractively on Hering Berlin objects on its website, offer noble delights such as Lobster Bisque, salmon fillet and kimchi from the jar, which can be served perfectly formed in the style of the great chefs on Hering Berlin porcelains.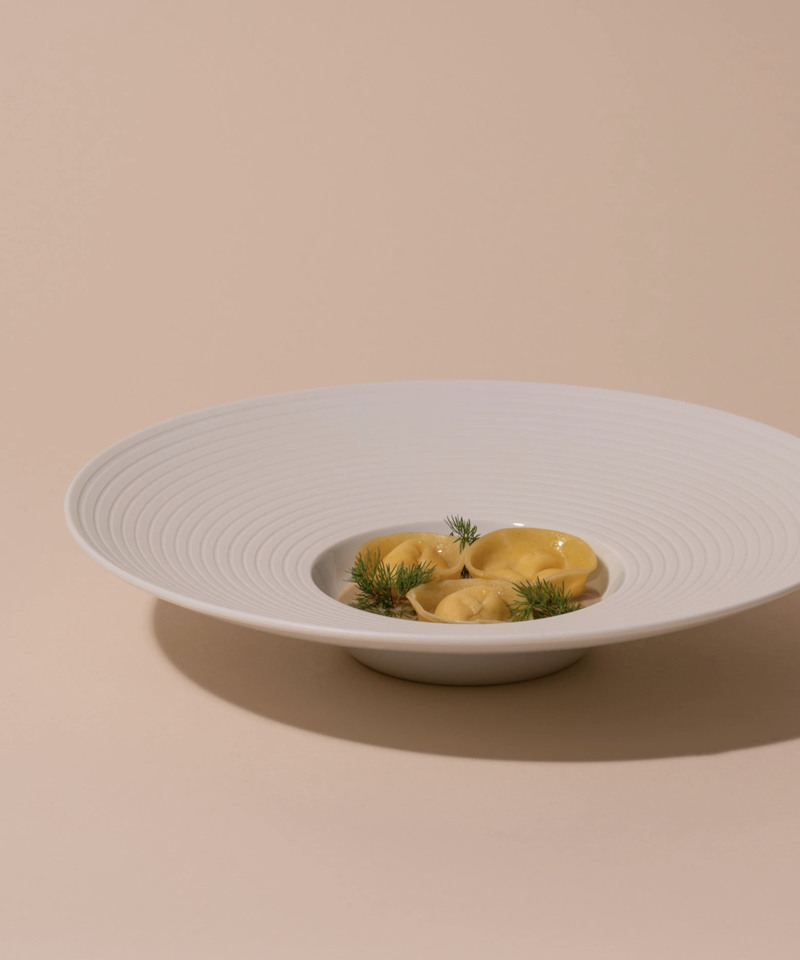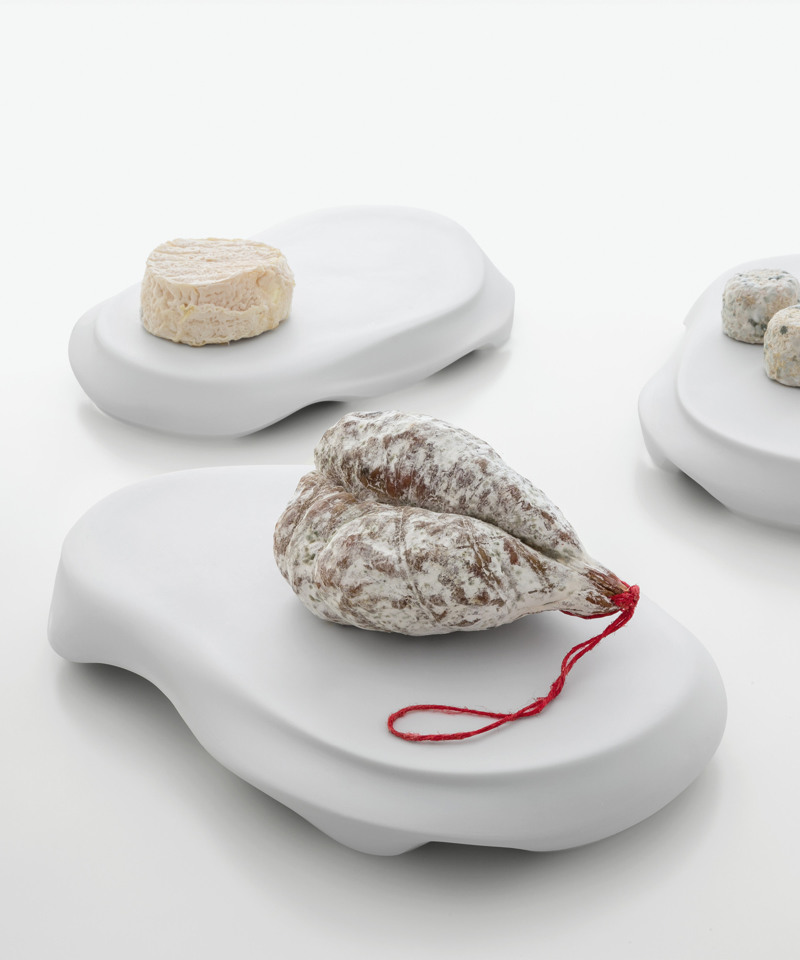 And even such simple delicacies as cheese, fruit, olives, salami or ham, which shorten the wait for midnight on New Year's Eve, make a grand entrance on platters and elevated serving options such as the oyster bar and the foot bowls of different heights, which Hering Berlin offers in various decors.
Those who want to continue an old tradition and at the same time make the memory of this unforgettable New Year's Eve tangible to their guests in the truest sense of the word will also find a wide selection of beautiful guest gifts at Hering Berlin - from the small vase for an ever-flowering 2022 to versatile porcelain mugs, which can be given either in plain white or with the gold dot of the "Orbit" collection, which can also be interpreted as a lucky star, a fish from the "Ocean" series as a symbol of wealth and abundance, the personal initial - or two mugs, each with the number 2, which together make up the year '22.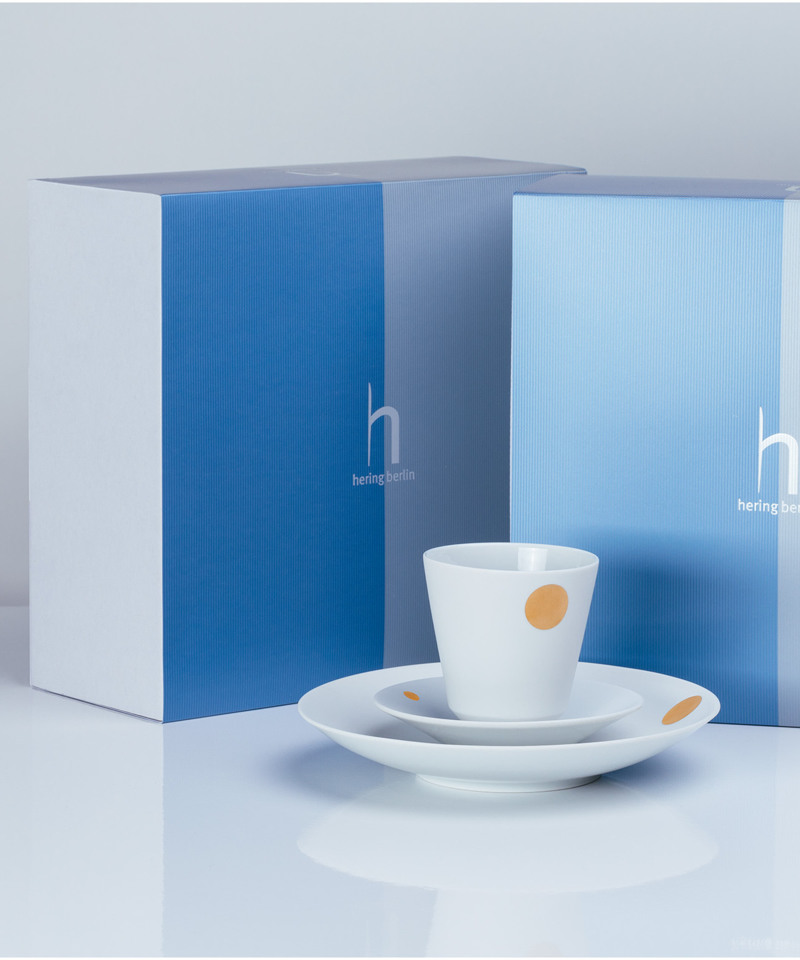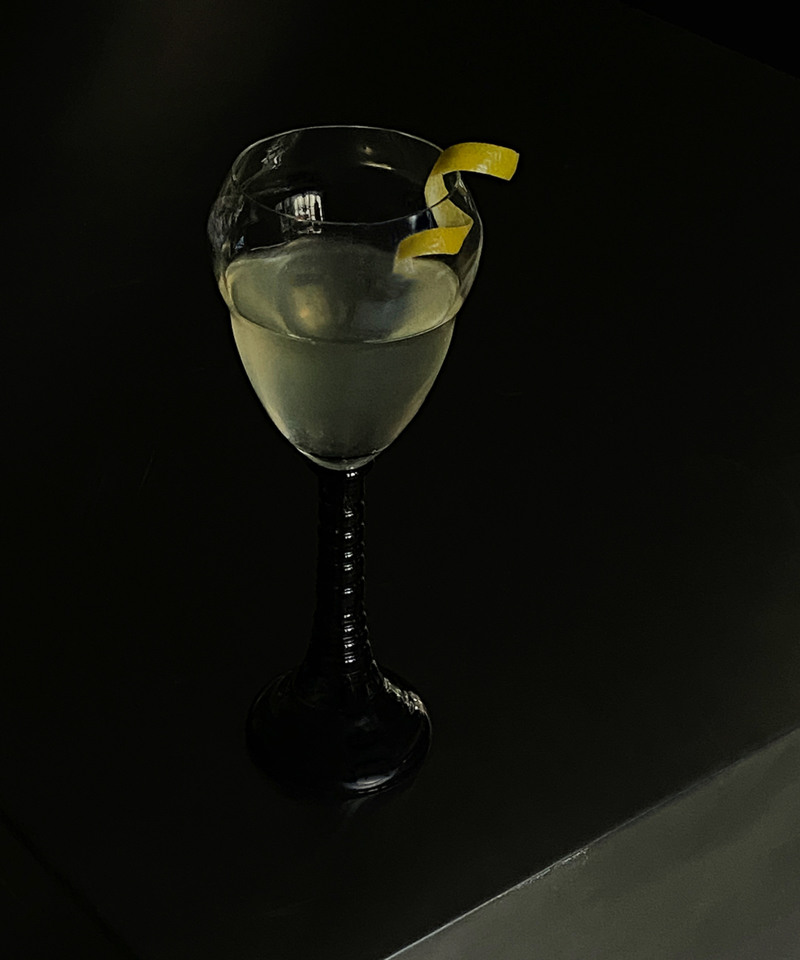 French 75
Perhaps there will be a last "Domain" glass with French 75 as a nightcap before going home - as a pleasurable farewell, and also as an over one hundred year old sign that it remains important in the coming year to treat oneself again and again to moments full of style and glamour, no matter what comes.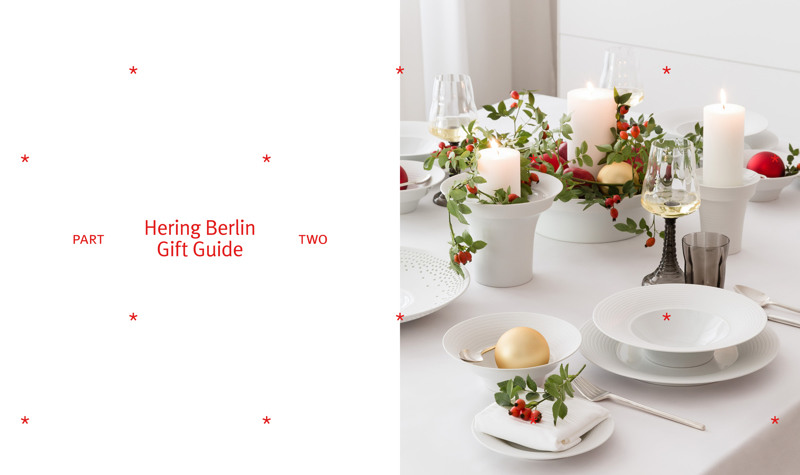 Hering Berlin Gift-Guide Part Two
The perfect gift for... aesthetes and design aficionados, minimalists, passionate hosts, highflyers, individualists, kitchen artists, connoisseurs and lovers of true values.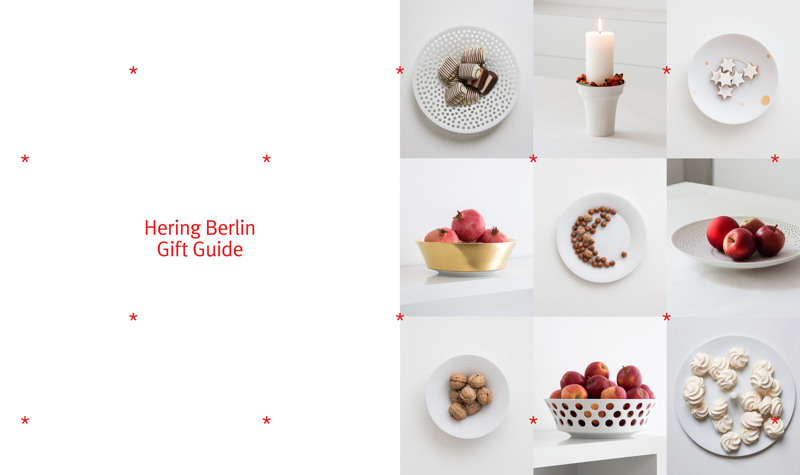 Hering Berlin Gift-Guide
The most beautiful Christmas gifts for various budgets
The abundance of objects to choose from at Hering Berlin does not always make the decision easy. Sometimes the planned budget also provides some guidance.