Open Days & Open Saturday: Festive Table
You can now discover Stefanie Hering's handcrafted objects exclusively in our new premises.
We are open for you every first Saturday of the month from 10 a.m. to 2 p.m. and every Thursday from 9 a.m. to 7 p.m.
Find out more
ISTRIAN TRUFFLES – Culinary delights on Hering Berlin porcelain
More and more gourmets are discovering the northern Croatian peninsula of Istria for themselves: this is due to the magic of the rocky coast, the quiet beauty of the hilly interior or the venerable buildings that often date back to the Venetians. Above all, it is also due to ambitious hoteliers and chefs as well as producers who succeed in tickling out the highest qualities from traditional regional products. And then there is an absolute star that attracts international gourmets, especially in the autumn months: the Istrian truffle. Similar to Piedmont, summer and autumn varieties, white truffles and, much to the delight of gourmets, the particularly fine black noble truffles slumber in the oak forests around the small town of Motovun. They are served in the rustic konobe in the interior, but also in the top restaurants on the beaches and in the picturesque harbour towns.
No less than three of the most renowned addresses for truffle enjoyment use porcelain from the Hering Berlin manufactory to stage these delicacies particularly effectively: The gourmet restaurant "Dijana" in the Kempinski Hotel Adriatic not far from the seaside resort of Savudrija, Chef Tomislav Gretic's spectacular "Wine Vault" in the Hotel Monte Mulini, just a few minutes' walk outside the old town of Rovinj, and Ornella and Damir Beletic in their family-run "Damir i Ornela" in Novigrad, which is one of the 1,000 best restaurants in the world.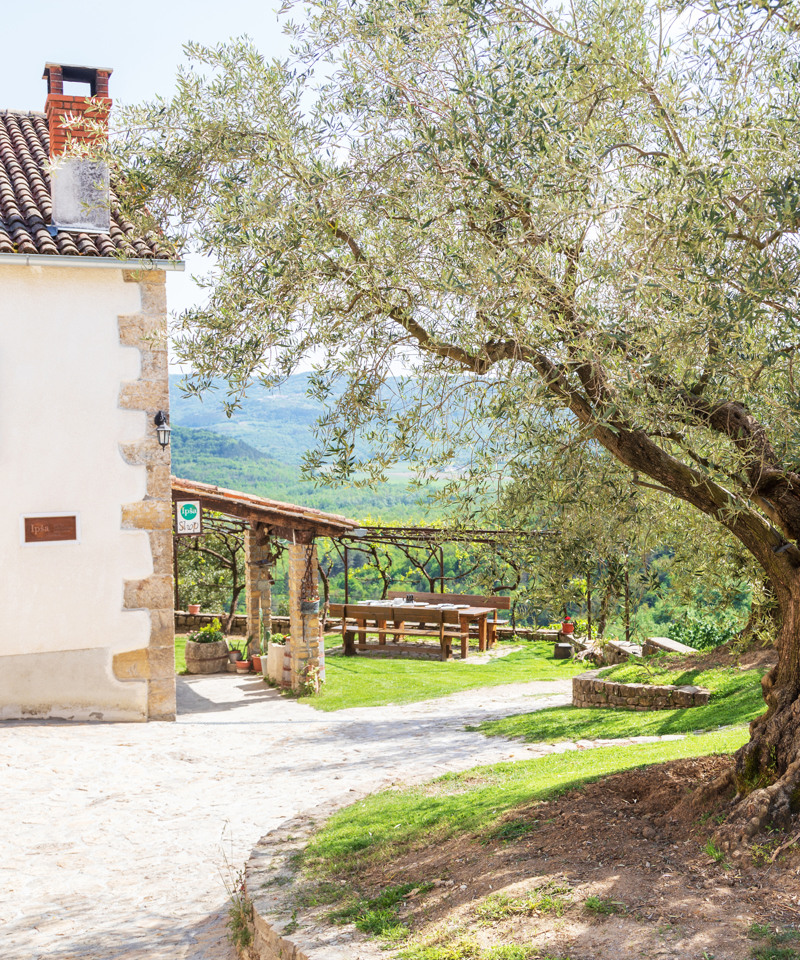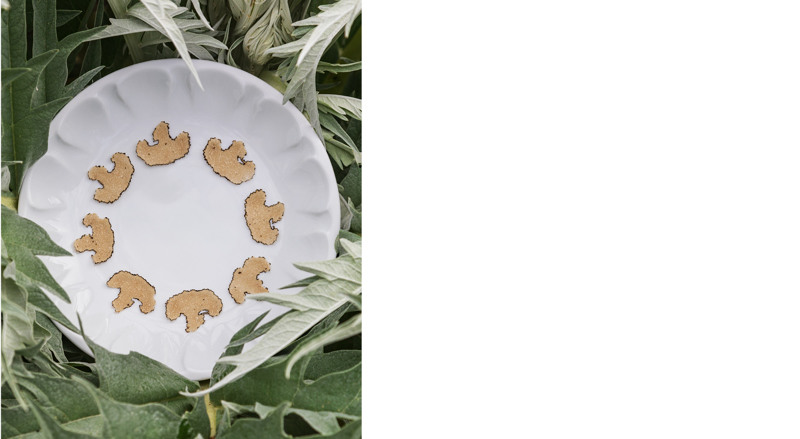 All these top restaurateurs know how important a perfect visual setting is for every culinary creation, but especially for something as rare and precious as truffles. With its simple but infinitely sophisticated collections, Manufaktur Hering Berlin offers them plenty of inspiration for an impressive presentation.
There is the white-on-white "Pulse" décor, for which haptic stripes are worked into the porcelain by hand using a specially developed washing-out technique, which in turn focuses the eye entirely on the inside of the plates or bowls.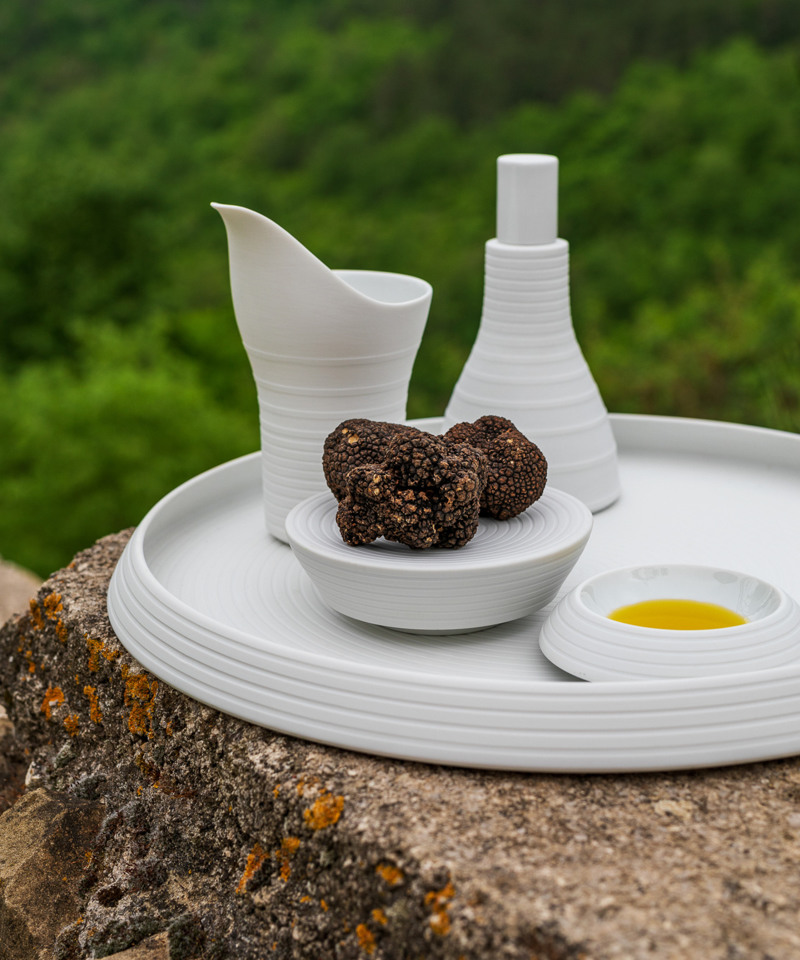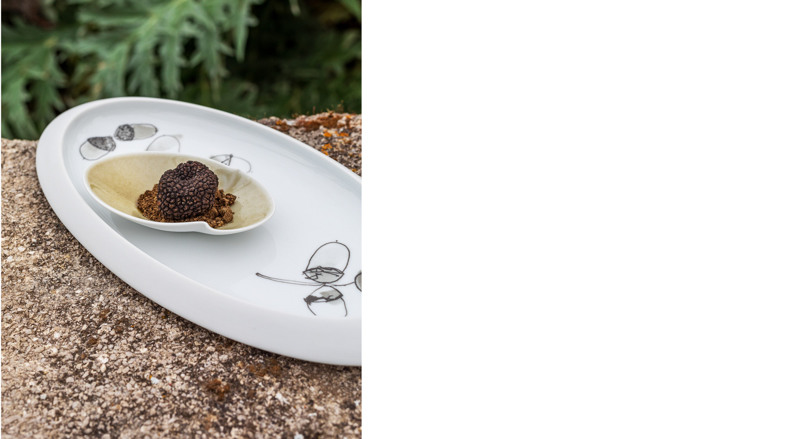 Or "Piqueur", which with its grey-on-grey forest and hunting motifs fits perfectly into the pristine Istrian landscape.
Collections with hand-poured, mineral glazes in strong and delicate natural colours offer truffles, but also olives or fish dishes a harmonious, subtle and at the same time highly lively background.
And the new development by designer Stefanie Hering, "Evolution", integrates sculptural elements into white or partially coloured glazed porcelain, whose shapes are borrowed from nature and which, especially in combination with the bizarre-looking truffles, can be interpreted not only as leaf or shell shapes but also as mushroom lamellae.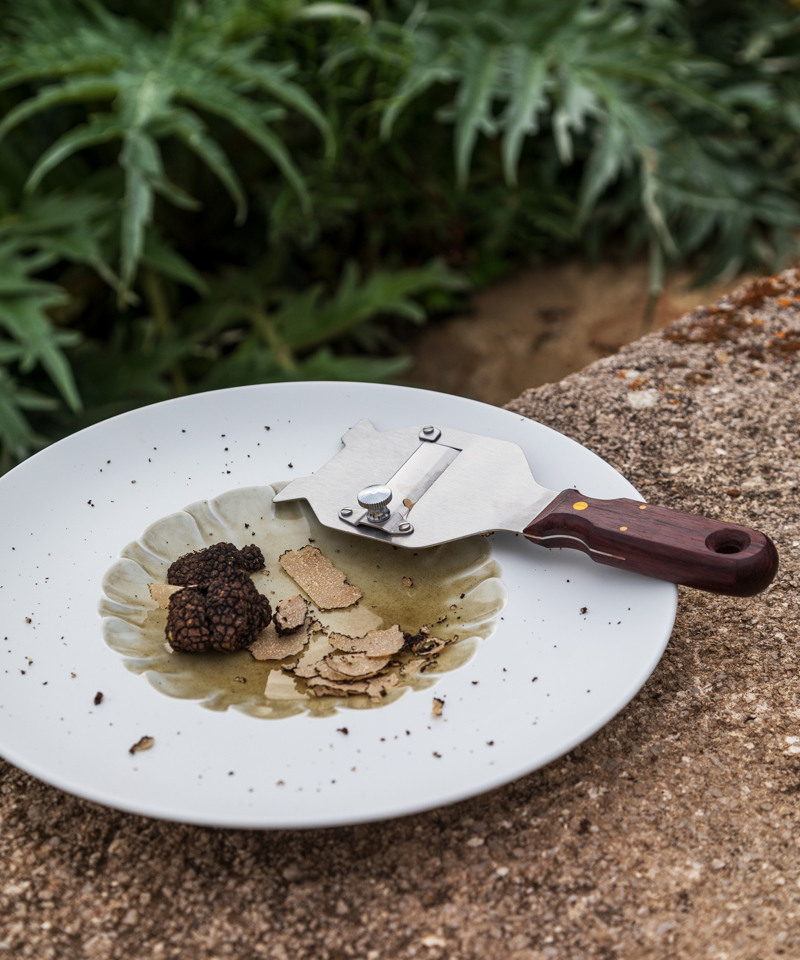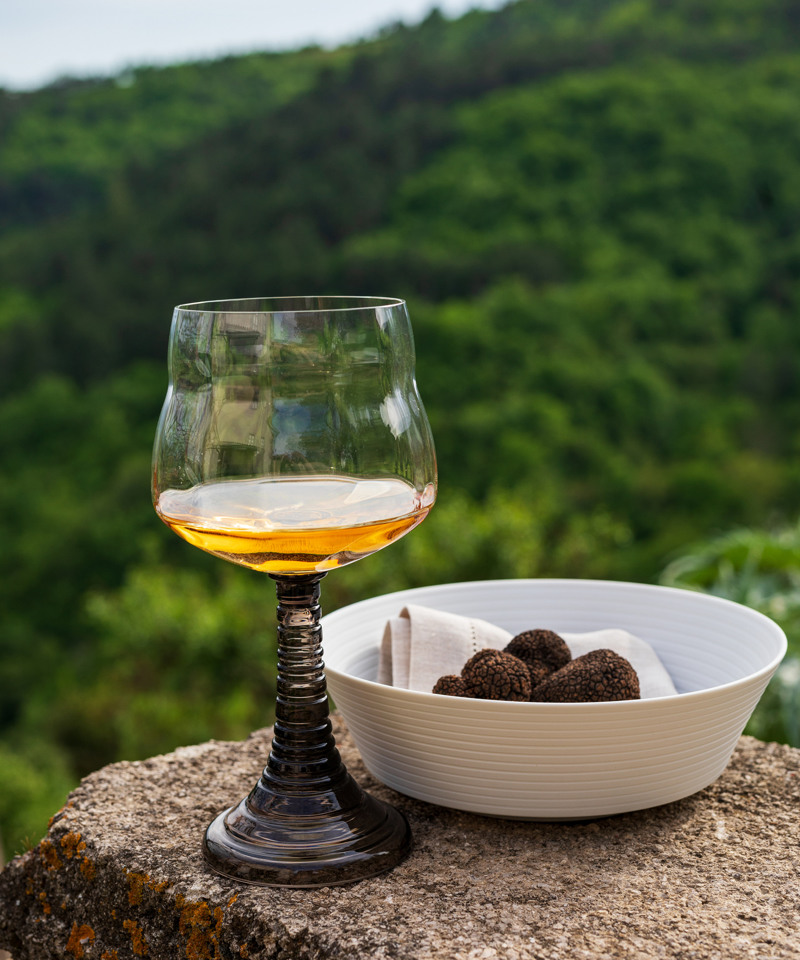 Handmade carafes and small bowls from Hering Berlin also offer perfect serving options for other high-quality Istrian products, such as the olive oils that are appreciated throughout Europe and which the Ipša family business presses from old, local olive varieties. And the Istrian wines that are now sought after worldwide - from Malvazija to Refošk - can duly unfold their spectrum of fragrances and aromas in the "Domain" glasses developed by Stefanie Hering in collaboration with a sommelière.
Perfect hostess gifts from Hering Berlin
A gift that makes a lasting impression on any occasion is a handpicked porcelain object from the Hering Berlin manufactory. Here, every single piece is made by hand by master craftsmen, according to centuries-old traditions and at the same time, thanks to the expertise and creative drive of designer Stefanie Hering, timelessly modern in its appeal.

Read more...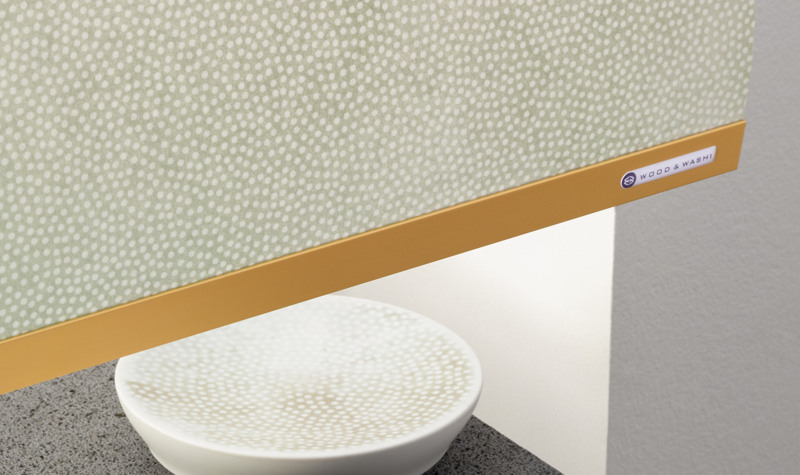 Stefanie Hering for WOOD & WASHI
Points of light from her award-winning "Illusion" design, which was actually conceived for porcelain, now also dance gracefully over the highest-quality shades: the collaboration between designer Stefanie Hering and the Dutch sun shade manufacturer WOOD & WASHI is the perfect combination. The décor of the "Illusion" Shades Collection, which has just been launched in four colour shades, enlivens the surface of the shades without being too conspicuous as a design.

Read more...