Hering Berlin presents new objects from the Evolution tableware collection
Hering Berlin is extending its Evolution Collection with five new introductions designed as art pieces for the table. Thanks to their unique shapes, these latest designs from Stefanie Hering will enhance Hering Berlin's range with organic-looking reliefs complemented by sculptured asymmetrical folds and curves.
Discover more
Hering Berlin Gift-Guide Part Two
The perfect gift for... aesthetes and design aficionados, minimalists, passionate hosts, highflyers, individualists, kitchen artists, connoisseurs and lovers of true values.
The change of time and the constants of life: both rarely become as tangible as on Christmas days. The moments of giving presents are also new and special every year. Porcelain objects from the Hering Berlin manufactory are a real source of joy. They are just as unique as those to whom we want to signal our appreciation with an extraordinary gift, as each bowl, plate, cup or vase is made individually by hand. They accompany their owners for many years, are often passed on to the next generation, because they perpetuate the idea of festive porcelain in a modern way and at the same time are absolutely suitable for everyday use thanks to their simple, timeless design. In the diverse repertoire of objects designed by Stefanie Hering, individual gifts can be found for a wide range of needs and preferences that perfectly suit the recipient.
Aesthetes and design aficionados
Aesthetes and design aficionados are easily delighted with the versatile bowls and foot bowls from the Hering Berlin "Velvet" and "Pulse" collections in simple, clear white. The objects not only create different height levels within the framework of a set table on which you can play charmingly with decorative elements, they can also be used flexibly as solo home accessories and filled with blossoms, fruits or ornamental objects according to the season. The oyster bar with its large plateau or the fruit bowl from the "Cielo" collection with its hand-cut pattern of circular holes offer a particularly wide range of possibilities. The bowl looks great on its own, but also with various fruit or vegetable arrangements that become visible through the hole structure, and can also be used quite practically as a bread basket.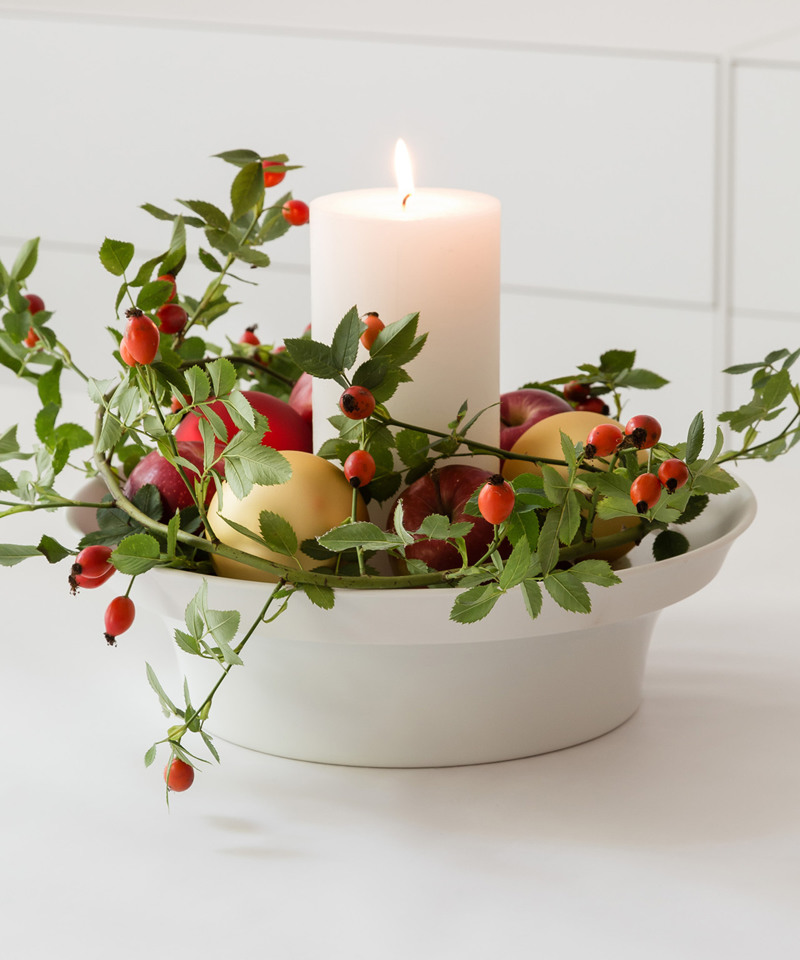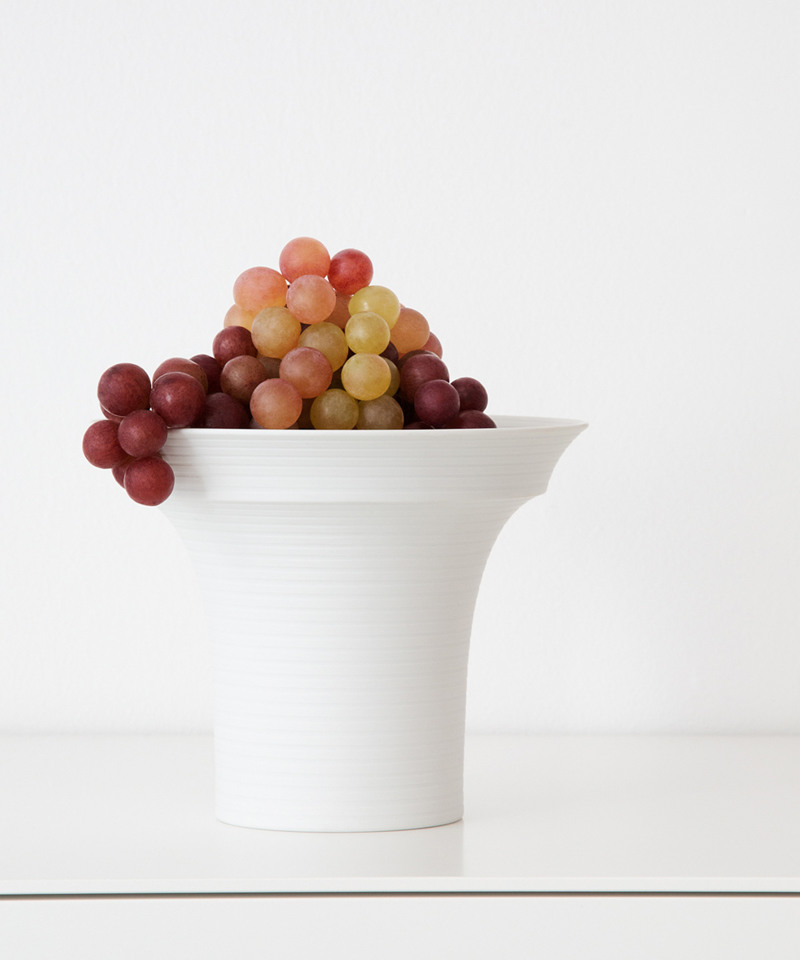 Minimalists
Minimalists who prefer to surround themselves with sleek, purist objects will find a like-minded designer in Stefanie Hering: she has developed a clear, modern and very balanced formal language for her Hering Berlin manufactory that is based on simple geometric shapes. This is particularly evident in the pure white "Velvet" and "Pulse" collections. "Velvet" is based on the contrast of mirror-like glazed surfaces and velvety, hand-cut bisque porcelain. Behind the slightly tactile white-on-white stripes of the "Pulse" décor is a sophisticated process that at the same time demonstrates the joy of experimentation with which Stefanie Hering herself develops such reduced décors: Shellac is used to cover ring-shaped areas on the still unfired porcelain. All the areas that remain free are carefully washed out by hand. The shellac layer burns off during the subsequent firing. What remains are juxtaposed surfaces of different structures and very finely deepened grooves. These two simple designs emphasise the sculptural form of the Hering Berlin porcelains and are pleasing to the eye even on reduced dinner tables or as purist decorative objects, for example on sideboards.
Passionate hosts
Passionate hosts are predestined for porcelain gifts by nature. With the pure white décors from Hering Berlin - the simple "Velvet", the "Pulse" designed with fine, slightly reliefed stripes or the perforated décor of "Cielo" - you are actually always on the right track: they are so timeless in their form and also designed in terms of the overall concept that they can be easily combined, for example with other porcelains from Hering Berlin. In this way, an entire service can be built up over the years, constantly expanded - and supplemented with the mouth-blown wine glasses from the "Domain" collection, also designed by Stefanie Hering.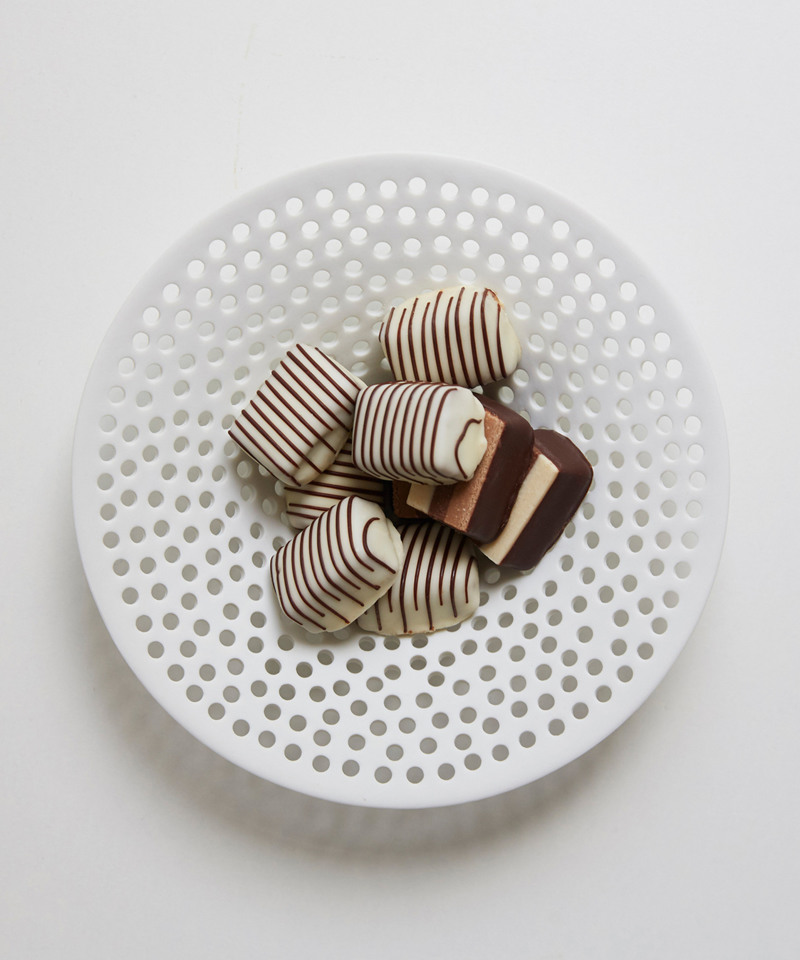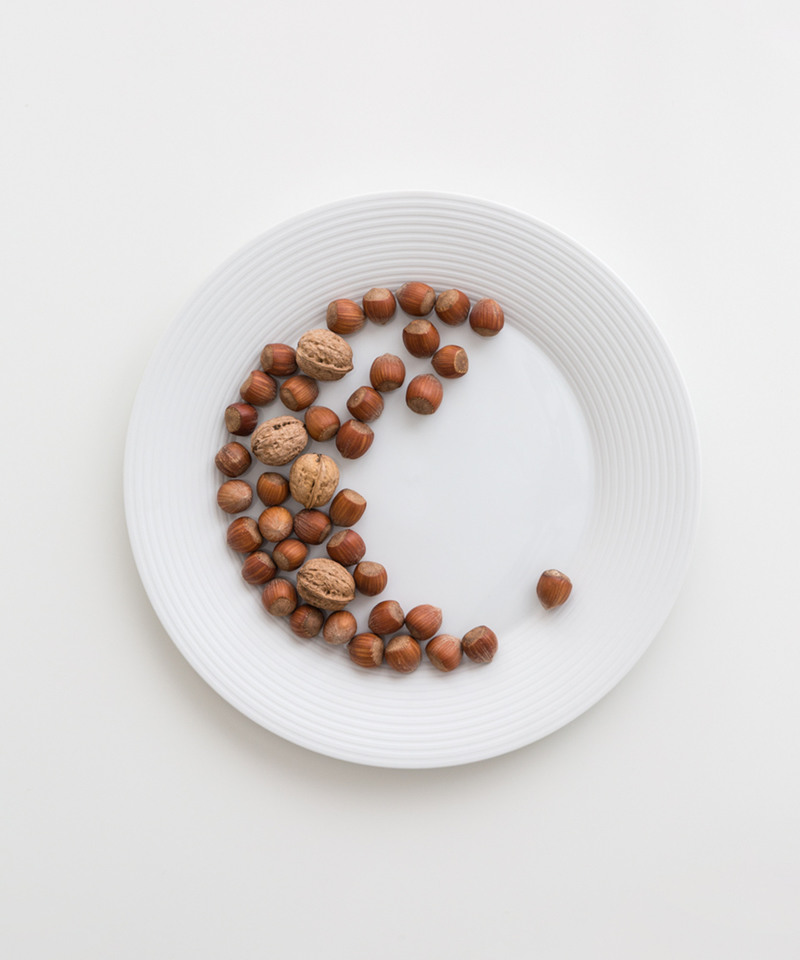 Highflyers
Highflyers like children or godchildren who are just about to start their own households are happy to have porcelain pieces that are so simple that they also look good as part of a crockery mix. And they are as versatile as the multi bowls, cake and bread plates, saucers or place settings of the "Pulse" collection: the multi bowl can be filled with everything from soup to muesli to salad, the cake plate accompanies every meal from breakfast to midnight snack, the saucer is also perfect for serving small hors d'oeuvres and the place setting can be used just as well as a large dinner plate. It is certain that the taste of the freshly-baked flat founder will change over the years. The timelessly beautiful Hering Berlin objects, however, remain and adapt to any style.
Individualists
Individualists enjoy gifts that are as unique as they are. The gifts can gladly exude a touch of extravagance without being obtrusive. Objects from the collections of Hering Berlin fulfil these demanding requirements perfectly: In the bowls and plates of the "Cielo" Collection, for example, small and larger holes were cut by hand into the still unfired porcelain mass using drills and tiny knives - a masterpiece of porcelain art, as the fragile material can normally hardly withstand this perforation and the designs can only be realised in this way due to designer Stefanie Hering's finely balanced product development. The finished fired objects are, each in their own right, small works of art. The "Orbit" coffee plate is also a very special object: reminiscent of the stars of the firmament, dots of pure gold leaf have been applied to its rim.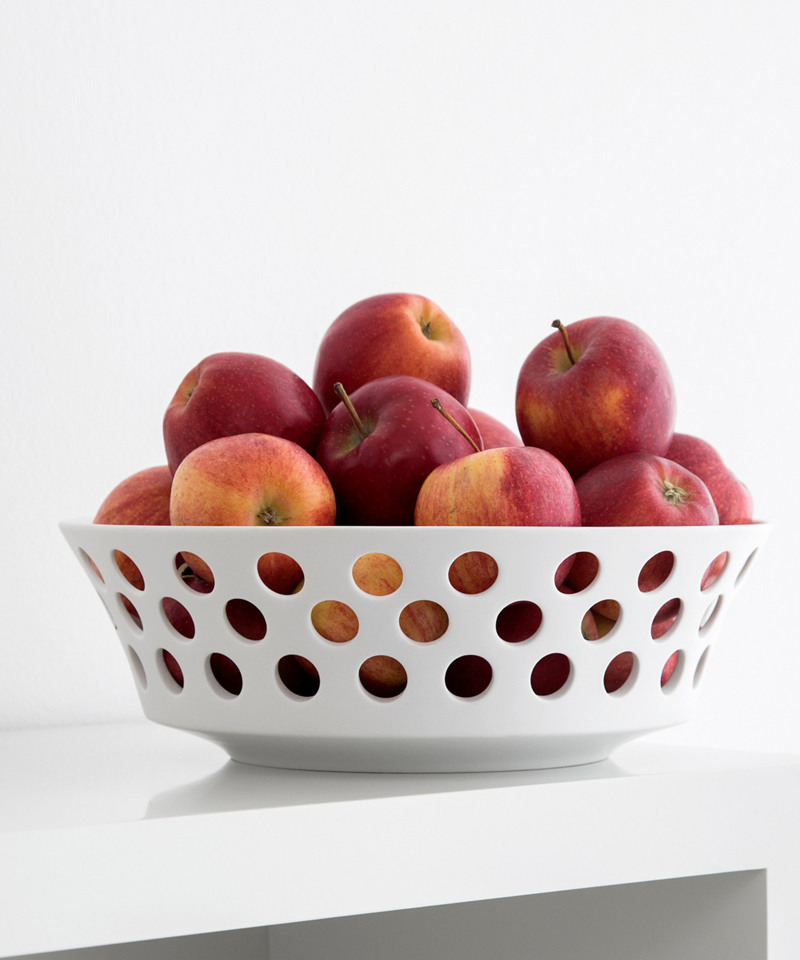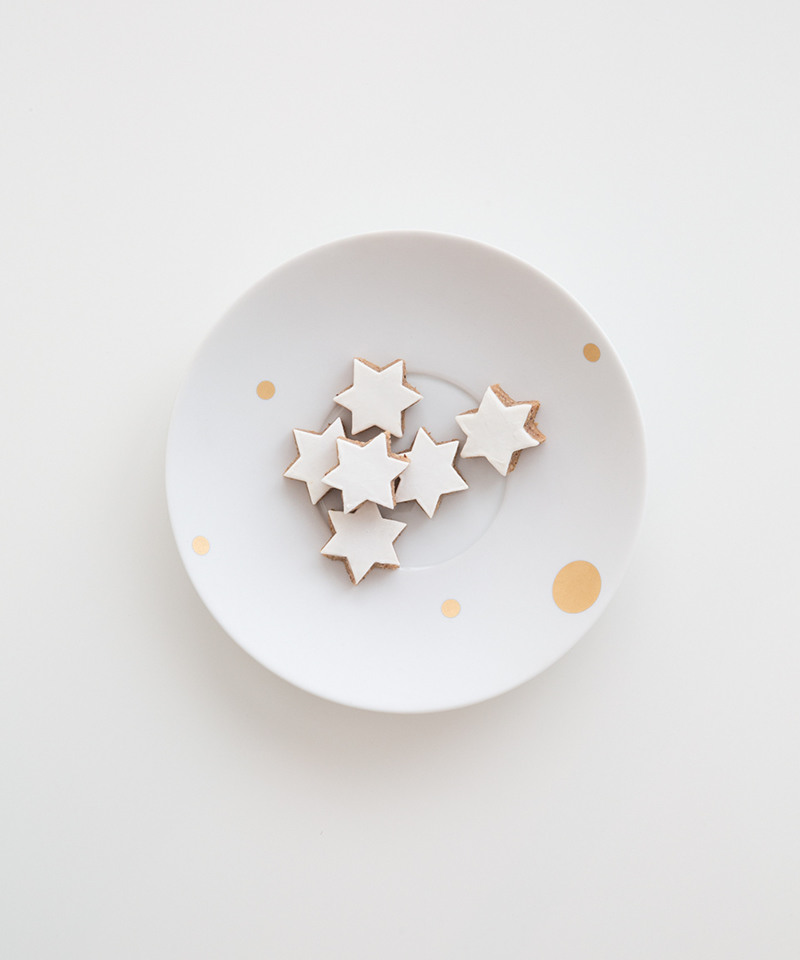 Kitchen artists and Christmas bakers
Kitchen artists and Christmas bakers get shining eyes with porcelain pieces with which they can present their culinary creations in a particularly appealing way. After all, such a gift also implies a nice recognition for the effort they put into the preparation. Larger biscuits and pastries can be perfectly arranged on the large round plate, while smaller saucers, such as the Collectionen "Cielo" with fine holes or "Orbit" with gold dots, are suitable for confectionery. Cakes and tarts, but also roasts, pies and other delicacies can be beautifully displayed on the rich selection of foot bowls and plateaus or the oyster bar.
Connoisseurs
Connoisseurs love to use the raised plates and bowls by Stefanie Hering: for grapes, cheese, antipasti or ham. And they will find the perfect model for their favourite wine in the "Domain" glass series. Based on the design principle of classic Romans, the goblets made of grey and clear glass were developed in collaboration with a sommelière. As a result, each of these glasses is not only beautiful to look at, but also brings out the fragrance and flavours of the respective wine particularly well.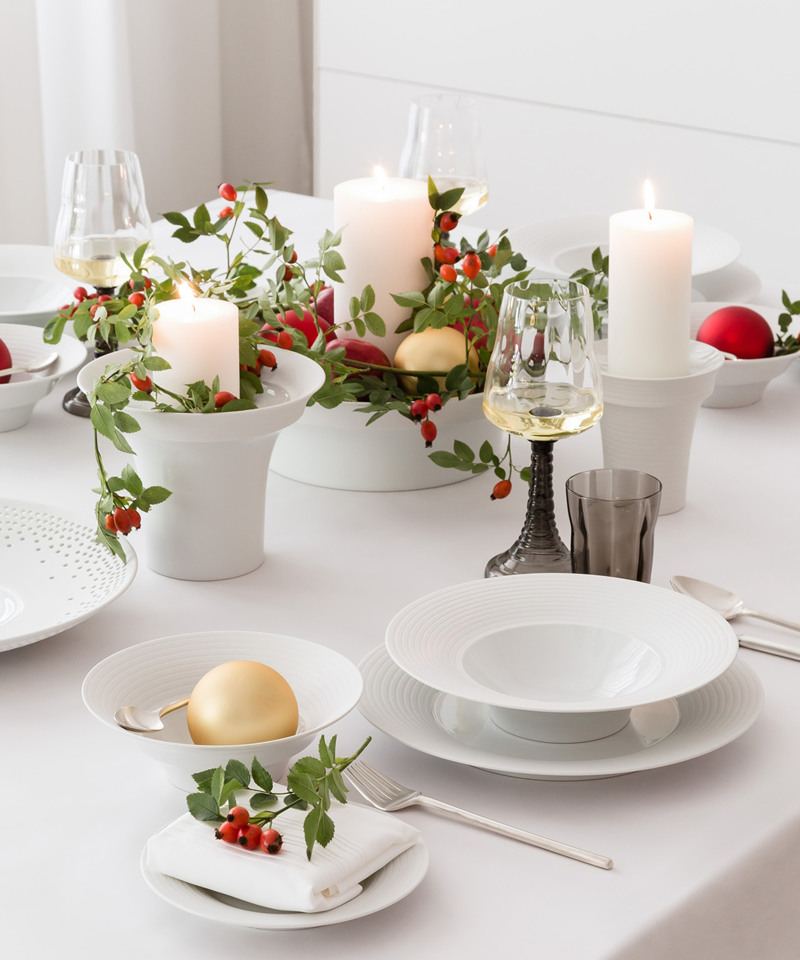 Lovers of true values
Lovers of true values get their money's worth with a porcelain gift from Hering Berlin. Either with an object such as the fruit bowl from Stefanie Hering's "Polite Gold" collection, the outside of which is covered with pure gold leaf that has then been polished by hand. Or with a saucer or coupe plate from the "Cielo" or "Orbit" collections: jewellery or wristwatches placed on their fine perforated or gold-leaf décor look particularly beautiful in the evening.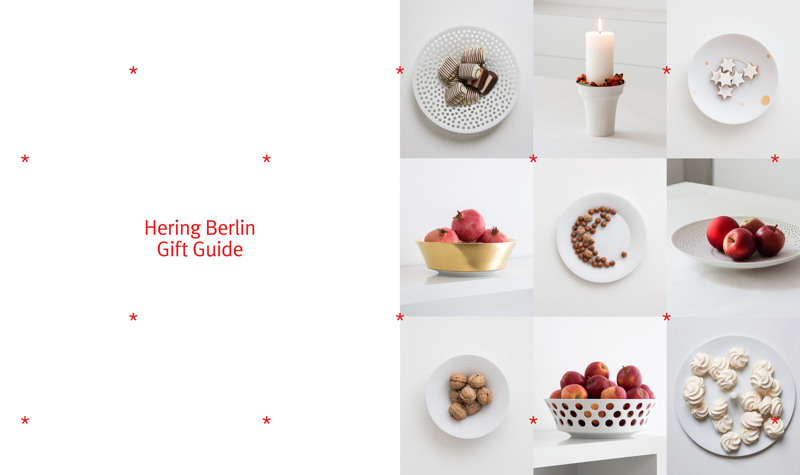 Hering Berlin Gift-Guide
The most beautiful Christmas gifts for various budgets
The abundance of objects to choose from at Hering Berlin does not always make the decision easy. Sometimes the planned budget also provides some guidance.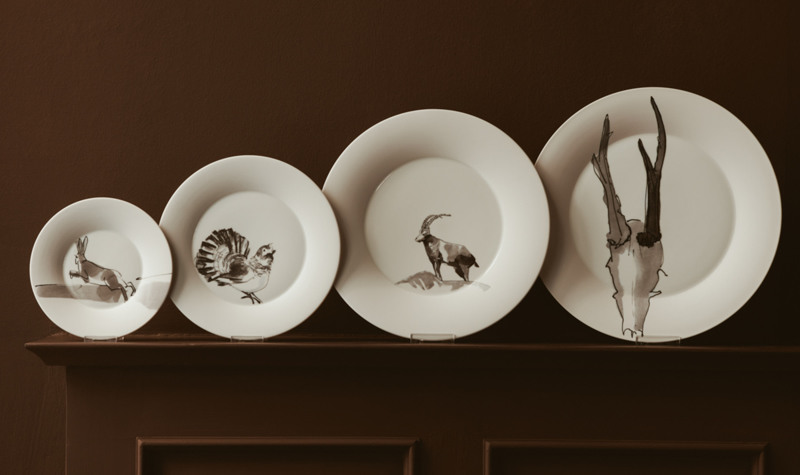 Piqueur by Hering Berlin
It is already part of Hering Berlin's tradition to tell entire stories with services, to provide material for conversation and to put diners in a mood appropriate to the meal or the season. Hering Berlin continues this leitmotif in the innovative, entirely handcrafted Piqueur collection...