Hering Berlin presents new objects from the Evolution tableware collection
Hering Berlin is extending its Evolution Collection with five new introductions designed as art pieces for the table. Thanks to their unique shapes, these latest designs from Stefanie Hering will enhance Hering Berlin's range with organic-looking reliefs complemented by sculptured asymmetrical folds and curves.
Discover more
World premiere: PalmHouse X | Trunk show
This selection of Stefanie Hering's new porcelain objects for her award-winning PalmHouse X collection will be launched exclusively online as an international premiere
– and offered at a special price for connoisseurs for a limited time from 31th March to 6th April.
Berlin | March 2020. Your own home is becoming the centre of your life these days more than ever. People are giving more consideration than usual to what changes or improvements need to be made to this place of retreat and refuge. As a place of experience for the senses, the dining table is particularly important for single people as well as for couples or families. So it is a welcome boon for design lovers that porcelain designer Stefanie Hering is now presenting new additions to her handmade "PalmHouse X" collection. It lets you bring the riot of spring colours, which otherwise we can often only experience through the window at the moment, indoors.
The series with floral decorations, which was launched in autumn 2019, has now been expanded to include 17 new elements, from multi-purpose bowls to cups and jugs to plateau plates for fruit, cheese, or baked goods. So "PalmHouse X" can transform all meals of the day into a feel-good feast.
The expanded collection will be presented as a digital "Trunk Show" on the website of Stefanie Hering's Hering Berlin manufactory, www.heringberlin.com. From 31th March to 6th April, all of these porcelain objects will be available at preferential prices; from 7th April, they will be available at regular prices in the Hering Berlin online shop.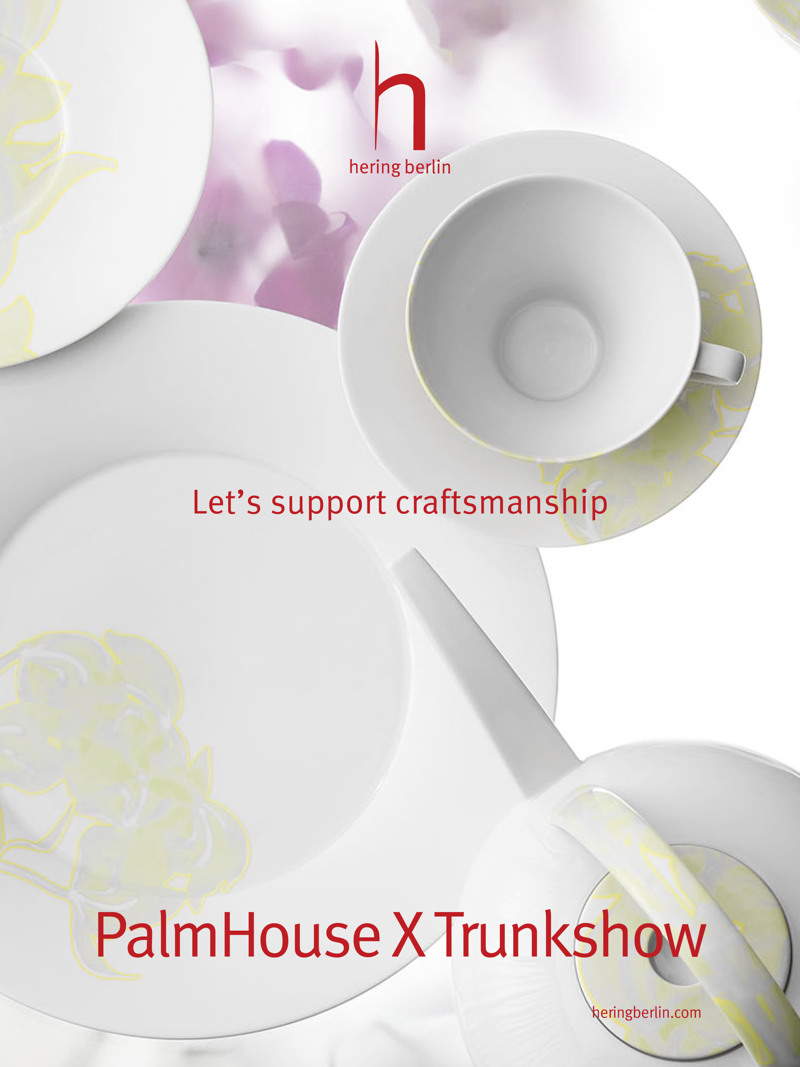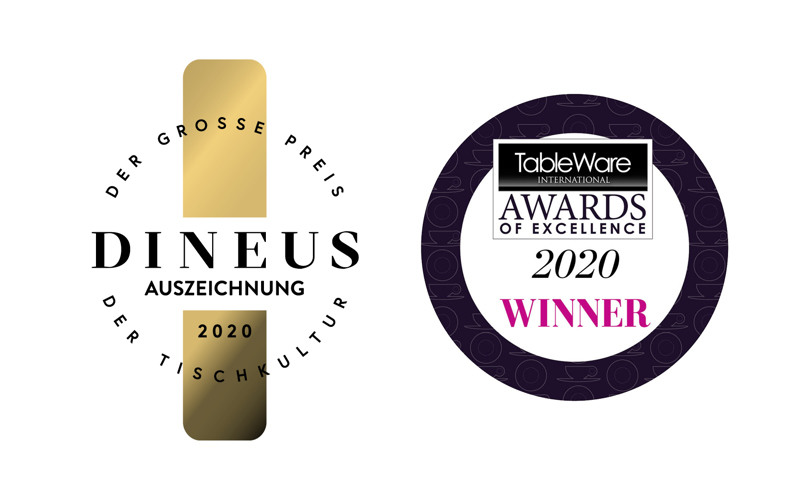 This rapid expansion of this collection, which is particularly important to porcelain designer Stefanie Hering, was triggered on the one hand by the extremely positive response from customers, design enthusiasts, and top chefs to the initial "PalmHouse X" elements, and on the other hand by the collection receiving two prestigious international awards for tableware: the "Dineus 2020" and the "Tableware International Award of Excellence" in the "Fine Dinnerware" category.
Stefanie Hering, herself a trained master ceramicist known for her time-consuming experimentation with materials and glazes, is actually beginning a completely new chapter in floral porcelain decorations with "PalmHouse X":
Inspired by the cyanotypes of the botanist and photography pioneer Anna Atkins (1799 – 1871), Hering spent years studying X-rays of orchids and other exotic plants, trying out which flowers can be X-rayed and which plant structures are revealed in the X-ray images. Based on the results of this experimental process, she developed a decoration that was as spectacular as it was colourful compared to her usual palette of earth tones and shades of blue: on the slightly rough, unglazed surface of the bisque porcelain handcrafted in her Hering Berlin manufactory, the flowers and plant structures are resplendent in the orange-red "Coral" and the green-grey "Sage" shades.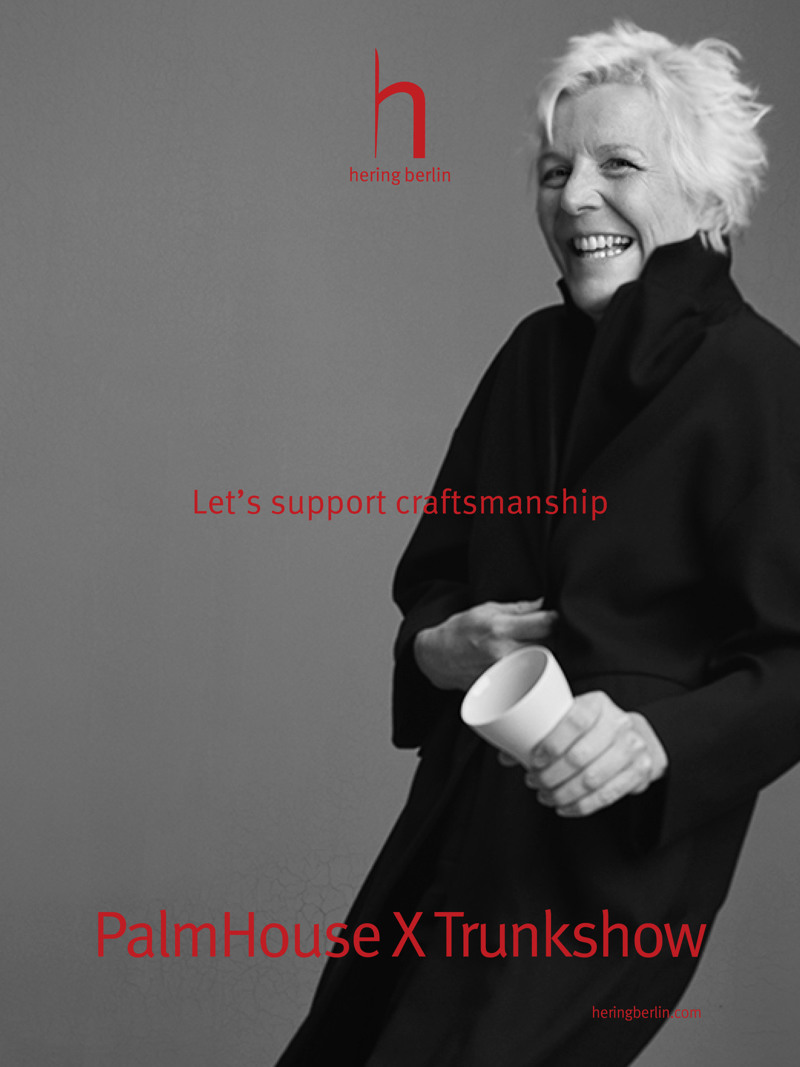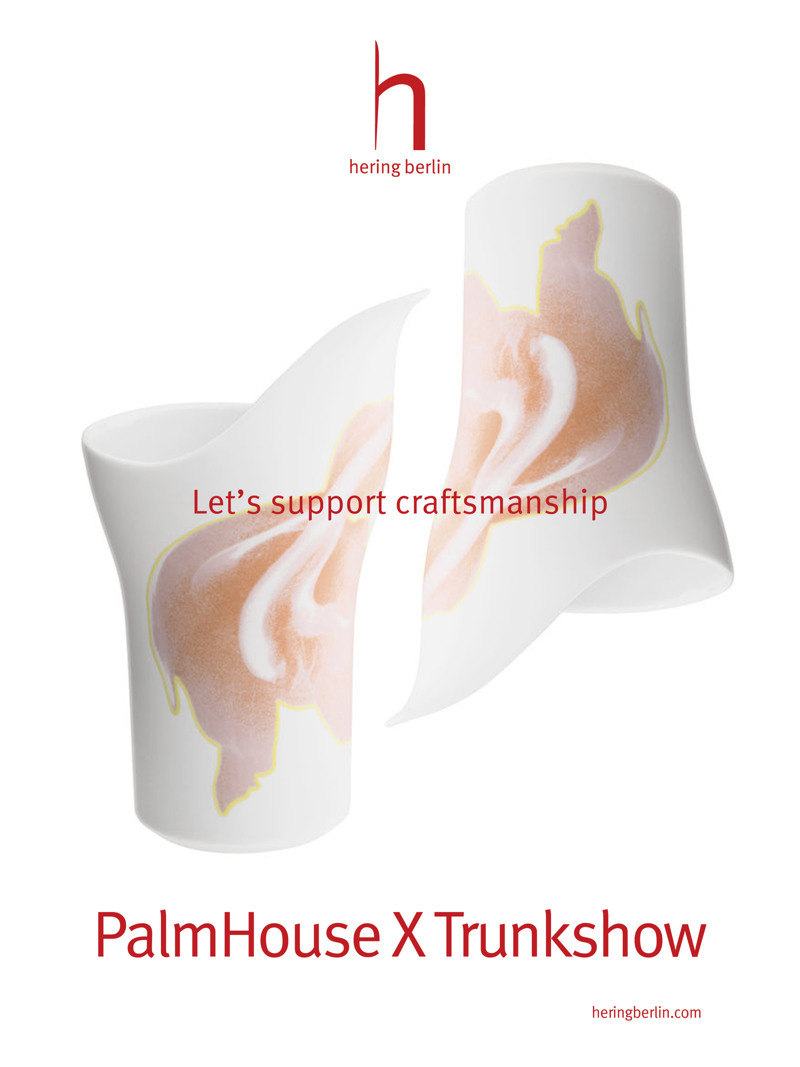 The colours, also the result of lengthy experiments, look like water colours and vary in intensity from bold to soft. The individual hues were selected not only for their individual colour effects, but above all for their harmonious interplay with the appearance of dishes, from lobster to strawberries, from salad to steak, from berry muesli to pasta with herbs or asparagus.

This unique design has now been further developed for the newly designed "PalmHouse X" objects: while the plates launched last autumn often feature bands of blossoms running right across the surface, the new elements, especially objects that are more complex in shape, such as cups, milk jugs, teapots or tea caddies, feature flowers and plant details is precise positions chosen especially for each piece.
Finely faceted water glasses from the Hering Berlin series "Domain" have also been added as a perfect complement to the collection, likewise as part of the "Trunk show". The interplay of the subtle ribbing in the glass beautifully complements the positive, lively atmosphere that "PalmHouse X" creates.
The glasses and porcelain objects are all are made exclusively by hand at Hering Berlin: the glass collections in the renowned Glashütte Theresienthal glassworks, the porcelain by master craftspeople in Thuringia. Artist and designer Stefanie Hering's unwavering striving for quality ensures the objects have the utmost lasting value over generations, while also linking global and regional thinking, which is ever more important in times like these.