Hering Berlin presents new objects from the Evolution tableware collection
Hering Berlin is extending its Evolution Collection with five new introductions designed as art pieces for the table. Thanks to their unique shapes, these latest designs from Stefanie Hering will enhance Hering Berlin's range with organic-looking reliefs complemented by sculptured asymmetrical folds and curves.
Discover more
What's the best way to start the New Year? An evening of exquisite fine dining.
It's written in the stars: You don't have to be an astrologer to know that if you ring in the New Year at a beautifully set table, aesthetics and pleasure will continue to play a major role in the future. Hering Berlin's hand-made porcelain offers a variety of decorations from subtle to striking; they can stand alone or be uniquely combined to turn each of the coming 365 days into a celebration. Some particularly beautiful accoutrements for the turn of the year include the cups, bowls, and plates from the "Orbit" collection, which combine many of Hering Berlin's typical qualities: All items are hand-crafted, yet kept in a timeless, modern style. Their glazed and velvety rough surfaces create an almost subtle contrast. And a delicate golden dot sparkles on every piece—like a star in the sky, the inspiration for the collection.
For a festive atmosphere: Table accessories and fine glassware
Some toss a gold ring into a champagne flute; others eat exactly one grape at each toll of the bell heralding in the New Year at midnight. Regardless of your preferred custom to bring you luck for the coming months, Hering Berlin has the ideal table accessories: Small and larger plateaus of the purest white, or in subtle nude shades from the "Silent Brass" and "Illusion" collections. Champagne tulips with sculpted lines reminiscent of classic Roman wine glasses, the shape of which keeps the sophisticated sparkling wine effervescent for an especially long time, all the while enhancing its fine aromas. All that's left for you to do is make a toast.

Shop SILENT BRASS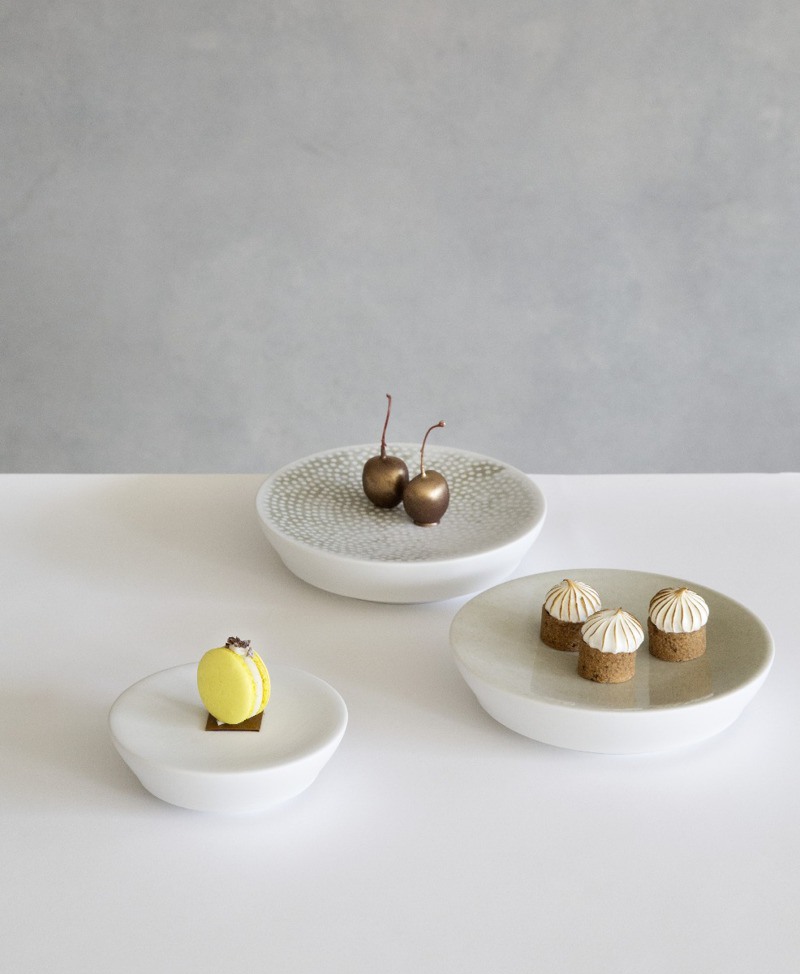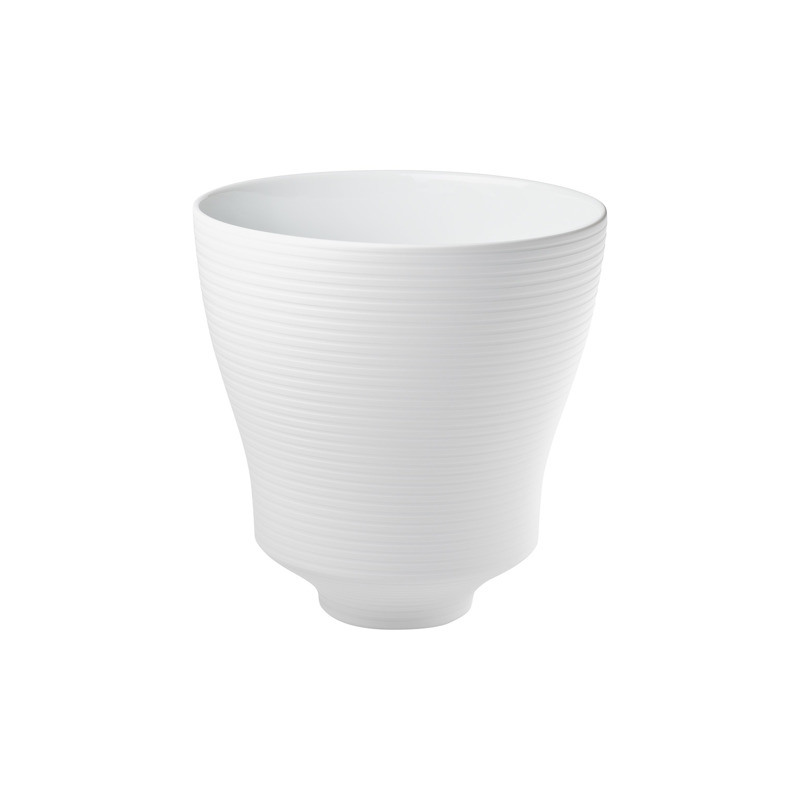 Vases: The frame for a very personal New Year's greeting
A bouquet of flowers on New Year's Day is a very special gesture—as a thank you to hosts of a glittering New Year's Eve party or as a very personal New Year's message. For this reason, many shops and flower delivery services open on the first of January. Presenting someone with a red bouquet is not necessarily an expression of love and adoration. Red is also associated with joie de vivre and especially for beauty–there is a reason that the words "red" and "beautiful" have the same root in Russian. This implicit meaning also calls for the right vase, however. Most of Hering Berlin's tableware services offer an entire range of shapes for both large and more delicate bouquets. The "Pulse" collection's dazzling white vases go particularly well with red and their slight relief-like pattern has a subtle yet dynamic effect.
Air, high spirits and beauty– bowls from the "Cielo" collection
Some already place them on their plates on Christmas Eve. Others wait until New Year's Eve before breaking out the crackers, which have been a source of entertainment for more than 170 years. But regardless of whether you fill them with crackers, fortune cookies, confectionery with good luck messages or simply fresh fruit: The bowls from the collection "Cielo" are always an eyecatcher. Created by chief designer Stefanie Hering traversing the interaction with material, the hole pattern is cut by hand into the unfired porcelain mass, just like classic basket decors. Will the rim of the bowl stay or collapse in on itself? Only absolute masters of their trade can produce such useable works of art.

Shop CIELO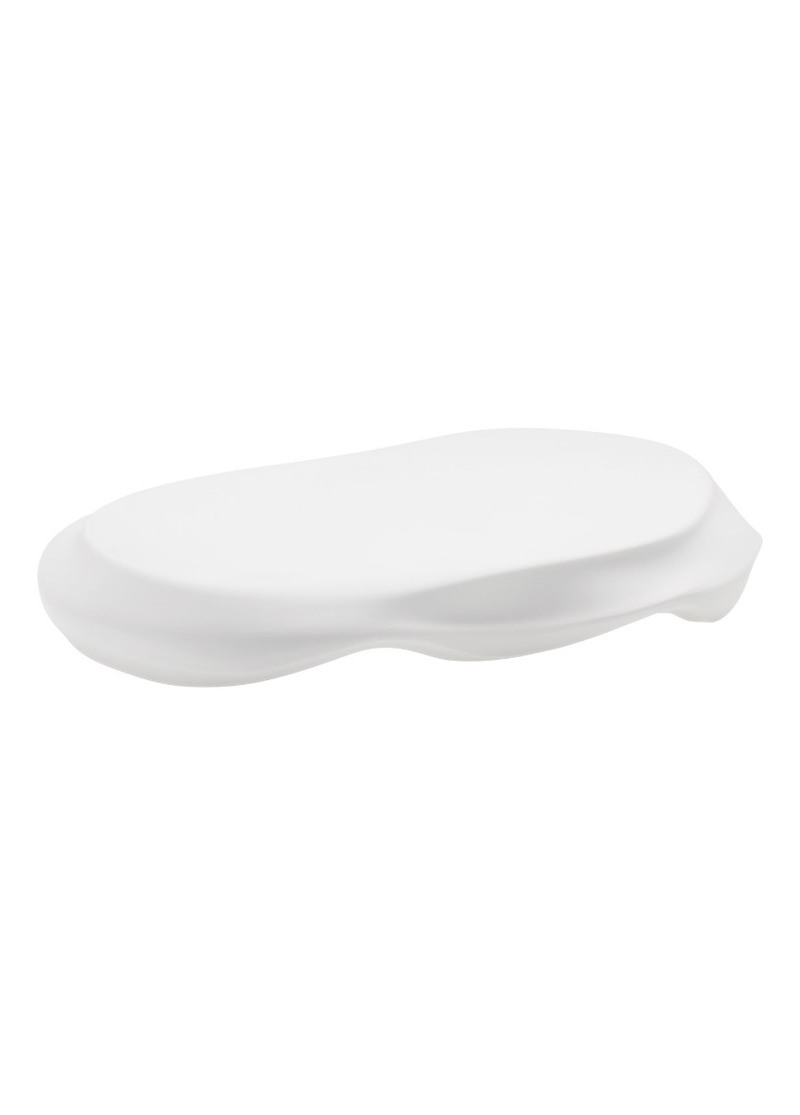 A topic of conversation: The "Sublime Conversation" plateaus
Plateaus from the "Sublime Conversation" series are also usable works of art. They were designed by porcelain artist Stefanie Hering following the historical shapes of the traditional manufactory Schwarzburger Werkstätten, translated into a modern design language and launched as a limited edition. The plateaus' defining moment may arrive in the first hours of the new year, when some more cheese is served to give second wind to the champagne atmosphere. Gourmets recommend serving Brut Champagne with Brie, Comté or an 18-month-old Salers from the Auvergne; if a vintage champagne from the 2000's is served, the cheese can even be a bit more mature. The elegant plateaus—"Conversational Pieces" drawing on baroque table decorations to keep the conversation going at the table—ensure that conversation will still be going strong at a late hour.

Shop VELVET Plateau