Hering Berlin presents new objects from the Evolution tableware collection
Hering Berlin is extending its Evolution Collection with five new introductions designed as art pieces for the table. Thanks to their unique shapes, these latest designs from Stefanie Hering will enhance Hering Berlin's range with organic-looking reliefs complemented by sculptured asymmetrical folds and curves.
Discover more
Stefanie Hering's new collection in rich, earthy black
Obsidian is a natural work of art, volcano-forged glass that shimmers in various shades of black, which only occurs when lava cools down extremely quickly, almost suddenly. Obsidian is also the name of Stefanie Hering's new collection, in which the porcelain designer pursues unusual, but thus all the more fascinating, paths.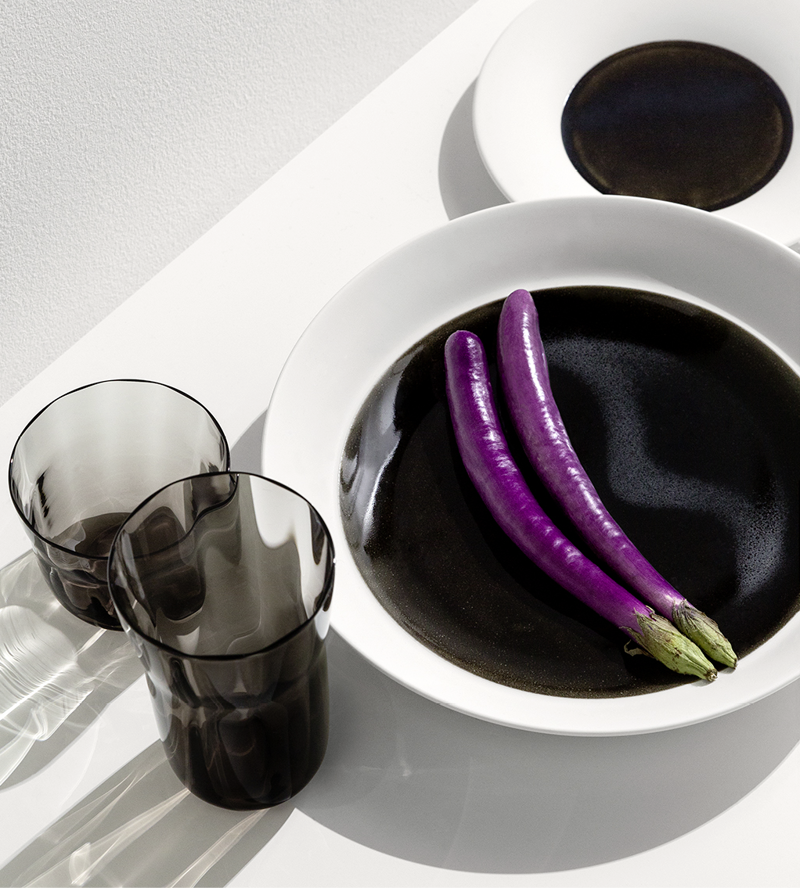 For Stefanie Hering, the process of developing the intensely coloured glaze, which emulates the deep, vibrant look of obsidian, was no less complex than the natural conditions in which obsidian forms. The multiple award-winning designer has been working with special mineral glazes for a long time; these are poured by hand onto the pieces of porcelain, resulting in uneven application to the porcelain surfaces. This creates a colour effect that always looks new and different. Every single one of these plates, every bowl, is absolutely unique; there are no two pieces with exactly the same pattern.

In the first stage, Hering developed a blue glaze three years ago that could be fired at high temperatures due to the cobalt content; this is important to make the glaze resistant to abrasion, chemicals, and hot water in the dishwasher. Next came the iridescent nude shade of "Silent Brass" in early 2019. Just recently, top names in international gastronomy have also started paying attention; Wolfgang Puck, an Austrian culinary genius who runs top restaurants all over the USA, even called it a "champagne glaze" because of its delicate golden colour and vibrant character..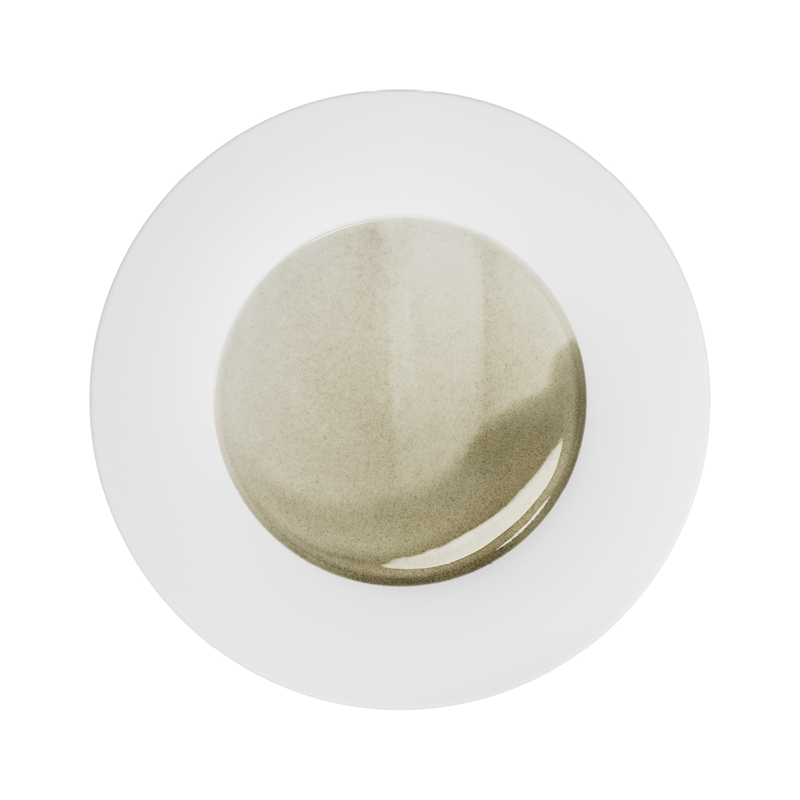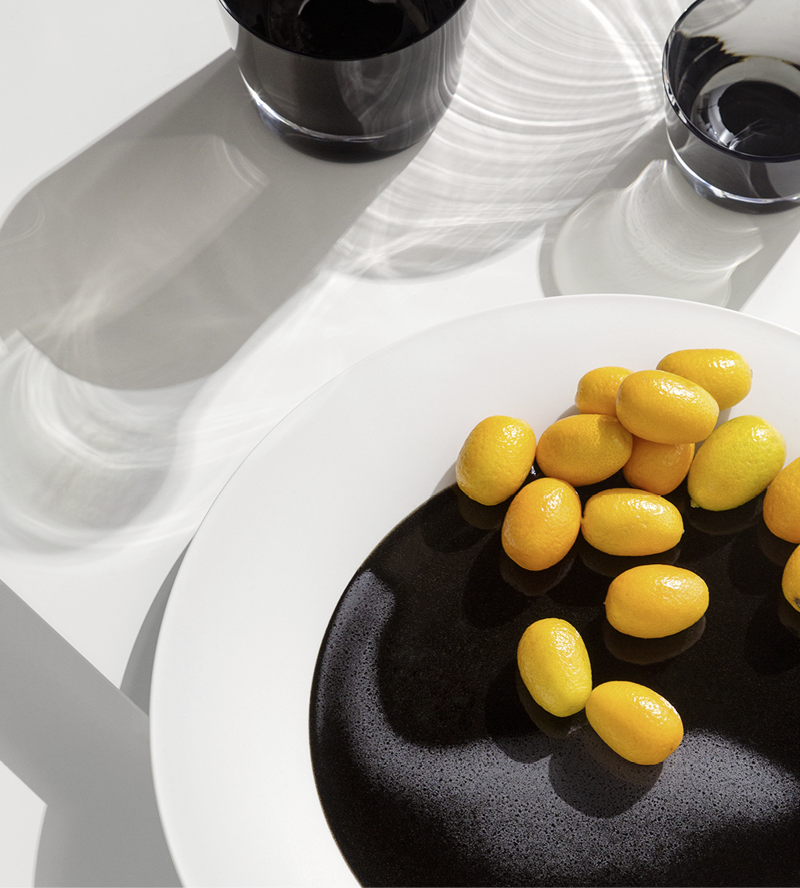 Shop the product:
OBSIDIAN Dinnerplate, large | 189,00€*
SOURCE Whiskey tumbler | 173,00€*
SOURCE Whiskey tumbler large | 197,00€*
But until now, anyone who wanted to design porcelain in deep black had to accept that the decoration would be very sensitive, retaining its colour intensity only if it was fired at low temperatures. After months of testing, Stefanie Hering and her team have now succeeded in developing a glaze that is highly resistant thanks to the high firing temperatures and yet shines in an unfathomably rich, earthy black shade.
Culinary stars like the creative chef Roberto Cortez are among those delighted by the magical effect of the Obsidian decoration. For his art dinner at the Eat Berlin Festival in February 2020, Stefanie Hering designed a small series of unique pieces, in which not only the serving surfaces, but also the edges of the plates and bowls are in black.
The producers of Apple TV International's renowned science channels have also recognised how futuristic the "Obsidian" decoration is. They came across the first samples of the Obsidian Collection in Stefanie Hering's Berlin showroom P98 and immediately ordered five objects for their next show. The topic: what dining will be like in 10,000 years.